Bucs Showed Up On Time; Greg Olson Didn't
November 28th, 2010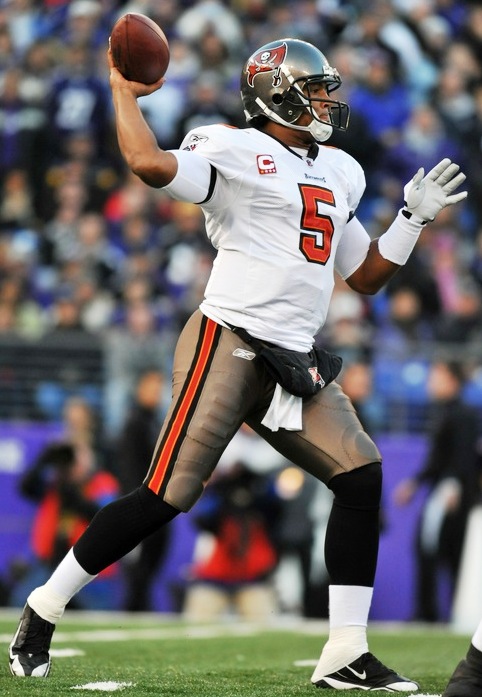 Josh Freeman may have had a bad game and his numbers support such a premise. But Bucs offensive coordinator Greg Olson had a much, much worse game.
First off, what's with all the long throws and bombs on third-and-short? Clearly Freeman was having trouble with his accuracy all day. It was like a flashback to his Kansas State days. It was almost to the point where you wondering if Josh Johnson should come in and take a few snaps from the shotgun and run out of that formation.
The Bucs were desperate to put together a scoring drive or two against one of the NFL's nastiest, violent, physical defenses. Just when the Bucs seemed to be getting something going, the Bucs would find themselves in a third-and-short and Olson is calling for Freeman to heave the ball deep downfield?
Why?
You have LeGarrette Blount. You have Cadillac Williams. Hell, you have Freeman. With Freeman missing more passes than Joe in a clothing-optional establishment, why in the world would anyone call for Freeman to wing the ball for low-percentage pass completions when he was struggling with high-percentage completions?
This was just unbelievable to Joe.
As FOX's Tim Ryan said at the start of the second half, Olson should try a no-huddle offense to switch things up when the Bucs clearly were struggling offensively so. When the Bucs did do that, the Bucs scored a touchdown, but it was far too late.
Sure, Freeman had an off game tonight.
Olson had a worse evening.