Sabby Talks About His Game-Changer
October 10th, 2010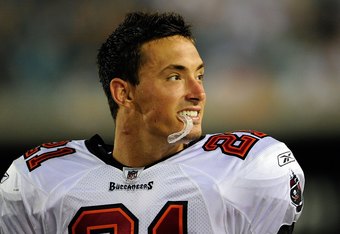 Bucs reserve safety Sabby spoke on the Bucs radio network following the game to talk about his game-changing interception return that set up the Bucs winning field goal in the closing seconds.
"Rah had called a great defense to get pressure on the quarterback. Talib had great coverage and T.O.[Cincinnati receiver Terrell Owens] tried to tip it up and I tried to make a play.
"The funny thing was, we were aware [of the clock and field position] so I tried to get as many yards as I could and get to the sidelines and help win the game.
"Hey, 3-1 is huge for us. We try to break the season down in quarters. If we can go 3-1 each quarter, we will have a helluva team."