Connor Barth: Prepared
October 10th, 2010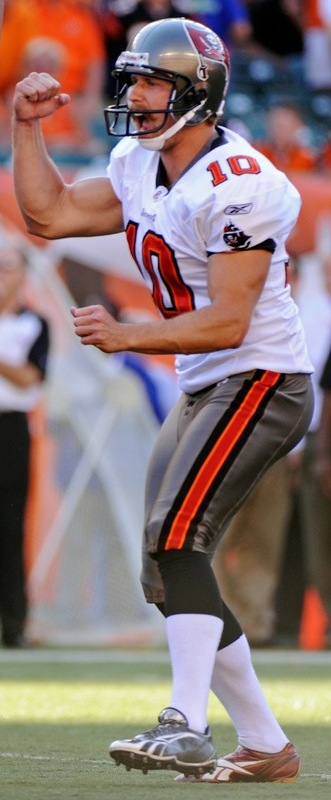 When the Bengals were marching downfield in the final minute things looked grim for the Bucs. It appeared a near sure thing Cincinnati would at least get in field goal position and Mike Nugent (remember him?) would drill one through the uprights and the Bucs would have a depressing loss.
Wonder what Bucs place kicker Connor Barth was doing during this painful moment in time?
Practicing his kicks. That's what he said when he appeared on the Buccaneers Radio Network after the game.
"You never know what's going to happen," Barth said about practicing kicks when it looked like the Bengals were about to kick a game-winner. "You have to always be ready. So I was warming up at the time. I was kicking into the net."
And he was ready. It was his field goal that pushed the Bucs to an improbable 3-1.
Funny thing is, Bucs special teams coach Rich Bisaccia had a premonition that Barth indeed he would win the game for the Bucs.
"Rich told me I was going to win this game at halftime," Barth said.
He did. Wonder if Joe can get lottery numbers from Bisaccia?