So Kellen Winslow Is Invisible?
September 16th, 2010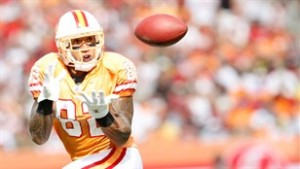 Good guy Maoist Michael Silver, of Yahoo Sports, had a curious quote about the Bucs in his first "32 Questions" of the NFL season, in which he rhetorically ask a question about each NFL team.
In his question about the Bucs, Silver seems confused or perplexed by Bucs tight end Kellen Winslow.
Does anyone even remember that Kellen Winslow is still in the league?
If Silver is suggesting people are forgetting about him because he played on one of the worst teams in the NFL last year, OK, Joe gets that. But if Silver is implying that Winslow's skills have slipped, well, Cleveland found out the hard way that certainly is not the case.
If anything, Winslow could be more dangerous this year because of the emergence of Mike Williams and Sammie Stroughter.