One Reporter Is Not On The Bandwagon
September 19th, 2010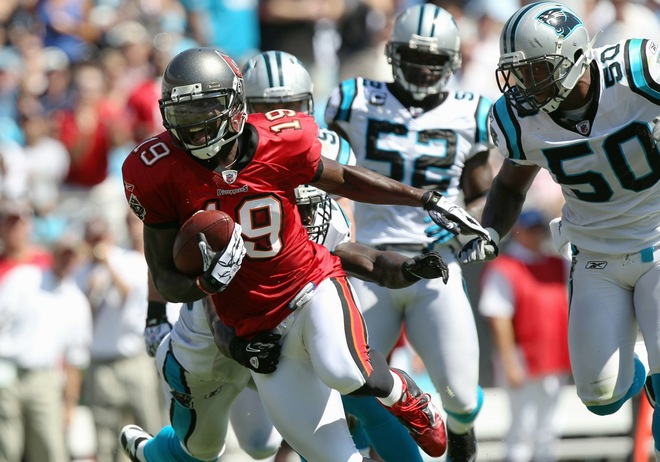 Bucs/NFC South beat writer Pat Yasinskas, of BSPN, dropped some cold water on the Bucs victory just minutes after the final whistle.
Tomorrow's Talker: Are the Bucs the surprise team this season? Come on, let's keep things in perspective. They've defeated a pair of dysfunctional teams in Carolina and Cleveland. This is a very nice start for a team that was 3-13 last year, and there also are encouraging signs popping up all over the place. But the season's still young and so is this team. The arrow's on the rise, but it's not quite pointing to the Super Bowl in Dallas just yet.
It's hard to disagree with Yasinskas, but is this really "Tomorrow's talker?" No way. Joe thinks there will be far more buzz about John Fox's future than about the Bucs' running away with the NFL.
C'mon, Pat.