Jeff Garcia Wants A Return To The NFL
September 2nd, 2010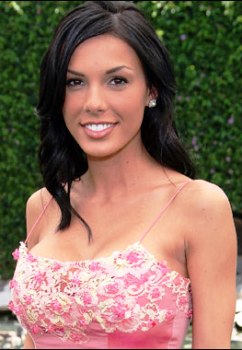 Straight from the stage where he performed with his former Bucs teammates Derrick Brooks and Warrick Dunn on that rotten Pros vs. Joes, former Bucs quarterback Jeff Garcia freely admits he's still trying to get picked up by an NFL squad.
Now toiling for Omaha Nighthawks of the UFL, Garcia tells Elizabeth Merrill of BSPN that he hopes a stint in the UFL will propel him back into the NFL.
His wife, Carmella, is eight months pregnant and needs him; football, for much of his life, has given Garcia every indication that it doesn't want him, at least as a long-term solution. Eight teams, three leagues and 40,000 passing yards, and everywhere Garcia goes, he isn't expected to last.

If he makes it through November in Omaha, and has a chance to move on, the good people in the corn belt will no doubt applaud him. That will mean that Garcia has made it back to the place he believes he's always belonged.

First, he's got to get through summer. The buses roll into the Kroc Center, the workout digs for the newest team in the United Football League. Last weekend, the Nighthawks' facility was used to hold a cat show. Today, it holds Garcia's "locker," which consists of a chair covered in workout clothes that sits in a 3×3 space in a gymnasium.
Does Joe believe Garcia will ever suit up for the Bucs again? Joe very much doubts it. But hey, if Josh Freeman is slow to heal, who would you rather have as your No. 3 quarterback, Rudy Carpenter or Garcia?
Just the chance that Carmella will grace the sidelines might be worth 500 tickets sold in this tough economy. Imagine the marketing possibilities?