Halftime Lead Without Running, Stopping Run
September 19th, 2010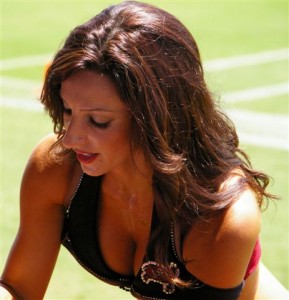 All hail Josh Freeman.
Incredible poise and talent displayed by the young QB, who has been near perfect, and at times spectacular, since his bad opening throw today.
Joe's concerned (not surprised) the Bucs can't run the ball again (15 carries for 32 yards outside of Freeman's scampers), nor can they stop the run (16 carries for 81 yards).
But hey, the Bucs are making plays and winning on the road. Some excellent play-calls by Greg Olson, too.
If Raheem can make the right adjustments at the break, the Bucs should be in good shape for a "W."