Contenders Or Pretenders?
September 21st, 2010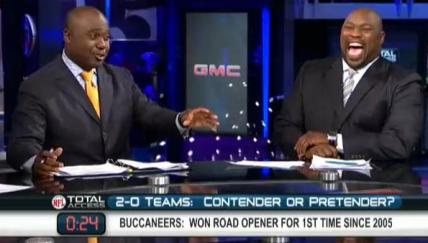 In this video of the NFL Network's Total Access, Marshall Faulk and former Bucs great Warren Sapp discuss if the Bucs, at 2-0 to start the season, are contenders or pretenders.
Among the things Joe learned in this video is that Bucs coach Raheem Morris is an avid fan of the NFL Network. Not to disparage Raheem, but Joe has to ask, who the hell wouldn't be, unless they are a woman or have subjected themselves to living in an Out House?