Backfield Beast Emerges?
September 26th, 2010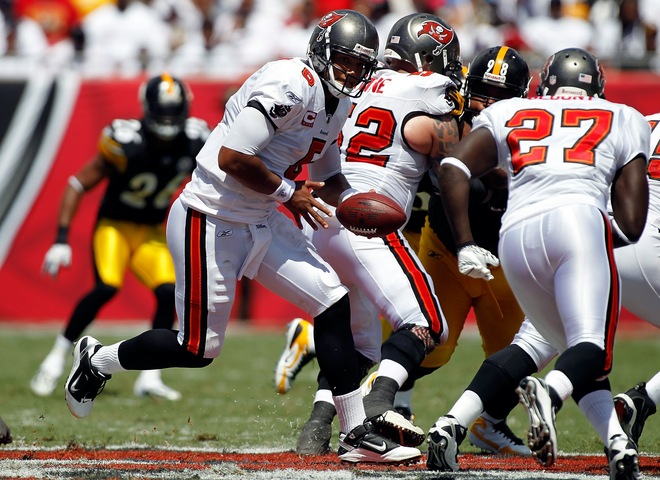 Joe can't wait to see LeGarrette Blount get the rock again. Damn, it's not for another two weeks after next Sunday's bye.
The undrafted rookie running back showed up against what might be the NFL's top defense. He runs hard. And, frankly, he was getting it done where Cadillac Williams couldn't find any space. That's not coincidence. Joe loves Williams, but he's a below average running back in the NFL at this point. 
Blount led the team today with six carries for 27 yards and a hard-fought touchdown, flashing some angry effort and great will. Caddy had six carries for 13 yards.
Joe's really pulling for Blount. In the grand scheme of the Bucs' rebuilding plan, it would be glorious if they've found a gem here and won't have to draft a running back in 2011, especially now that they probably have to grab a safety.
But screw next season. The Bucs are 2-1, and Joe would love to see Blount run downhill on the Bengals on Oct. 10.