No "Fire" In Running Back Derrick Ward
June 9th, 2010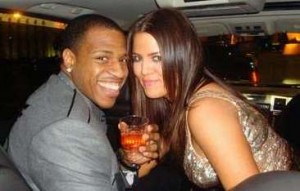 Bucs fans began to wonder last year if, in fact, the Bucs made a mistake in signing Kardashian-chasing running back Derrick Ward, as his numbers did not come close to meeting expectations.
Joe does know a high-placed executive at One Buc Palace was livid Ward wasn't getting enough touches.
So after missing the first Bucs offseason OTA, then talking a good game when returned, but then disappearing last week with dental issues, suspicious fans again began to raise an eyebrow toward Ward and his desire.
Consider eye-RAH! Kaufman of the Tampa Tribune amid that group. Kaufman, for what ever reason, doesn't see a motivated player while watching Ward take part in OTAs, so Kaufman wrote on the TBO.com Bucs Twitter feed.
I'm looking for the fire in Derrick Ward's eyes, and I don't see it yet. If he expects to unseat Caddy, he'll need more intensity.
Joe has to keep telling himself this is June and not August, and that the Bucs are practicing in shorts and hitting tackling dummies, not wearing pads and hitting fellow teammates. Joe can sort of understand how it's hard for a guy with money in the bank to get worked up over OTAs.
Now if Ward is still going through the motions come training camp? Far different story.