Josh Freeman Jinxed?
May 19th, 2010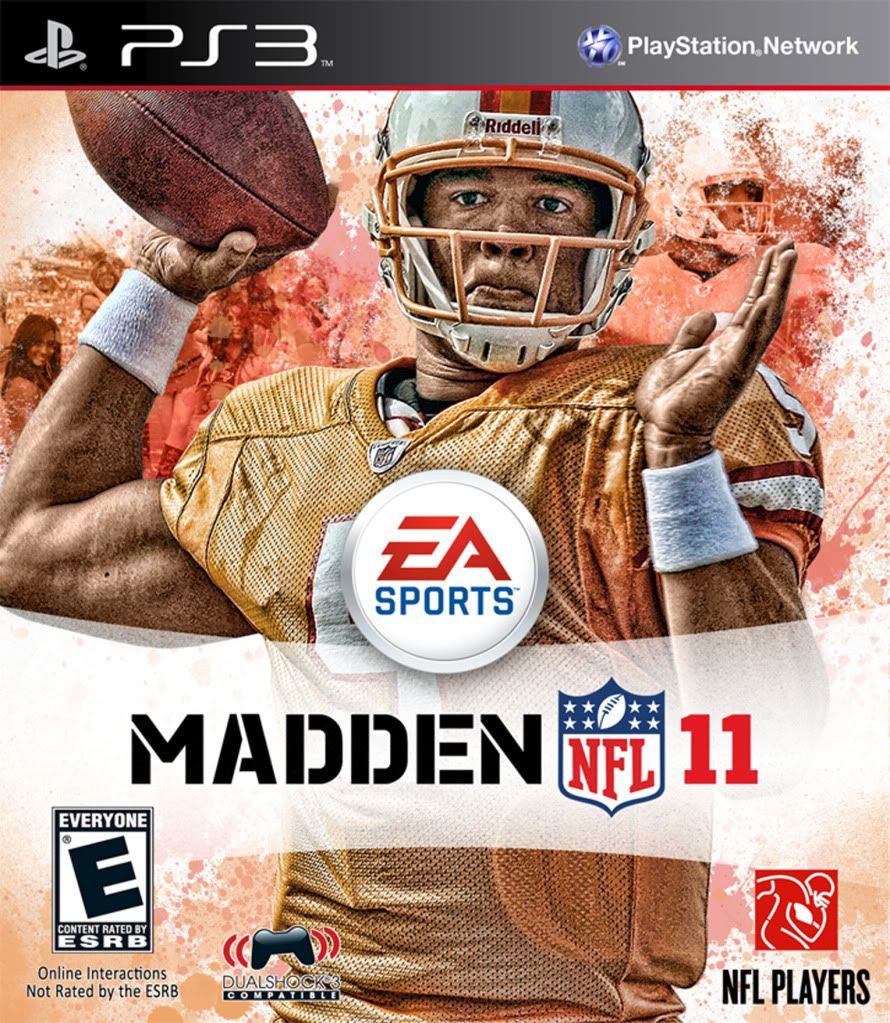 Joe has to confess: He's not much of a video game guy.
When video games were first exploding, Joe was just ending his beer-soaked college days. When Joe graduated, he had a decision to make: become addicted to video games or try to continue his education in some respects (Joe also has a history degree) and entertain himself with history books, a passion of Joe's.
Joe chose reading history books over PlayStation.
Yeah, Joe's boring.
So the addition of video games and the explosion of PlayStation upon American society whizzed right by Joe as Joe read books from Shelby Foote or Stephen Ambrose or Gordon Prange.
Since, Joe has picked up that there is some sort of curse tied to video games, that if an NFL player is put on the cover of some video game, the player is sure to be injured, or so the wives' tale goes.
So when Joe came upon the graphic above with Bucs quarterback Josh Freeman on the cover of a video game, a cold chill shot up Joe's spine (and it had nothing to do with Rachel Watson).
Is Freeman now jinxed? Or was this just someone having fun with Photoshop?