Nina Stauffer Will Return For 2010 Season
April 3rd, 2010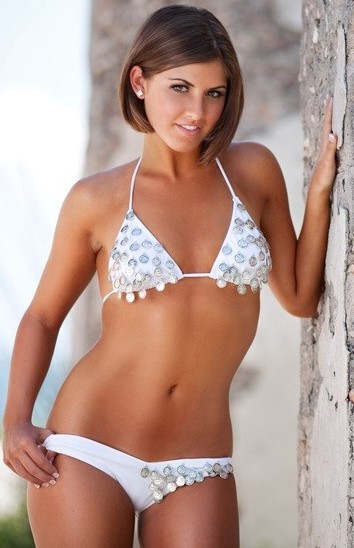 Joe has eyes and ears. He knows what Bucs fans like and want.
Therefore, Joe decided to put his Caybrew down just after midnight for a rare late-Friday evening/early-Saturday morning post that Joe is confident Bucs fans will need to know right away.
It seems Bucs fans favorite Nina Stauffer will again grace the Bucs sidelines as a cheerleader.
Per Shannon Liston of the Tampa Tribune, Stauffer informed her that she would return. The lovely Bucs ladies were informed of who made the final cut but the 2010 squad will not be announced until Wednesday.
Joe trusts several hundred Bucs fans will now rest comfortably tonight.
Sadly, there is no word on Evan Longoria's Matt Joyce's squeeze Jaime Hanna nor Tiffany Jimenez.