Arron Sears Is Not A Scapegoat
December 16th, 2009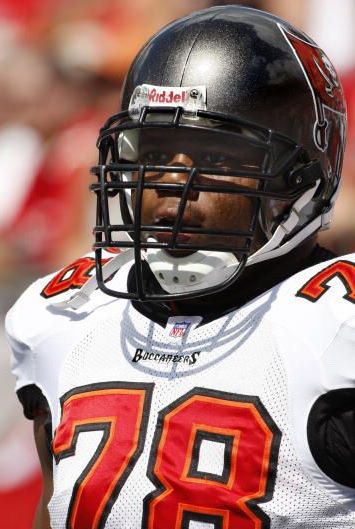 Prior to the season, Raheem the Dream kept saying how the offense was going to be a violent, punishing run-oriented offense.
That belief turned out to be as much wishful thinking as Joe believing Rachel Watson would call him for a late-night tryst.
Part of the hope that the Bucs would be a strong run team is that the Bucs offensive line seemed to be on the cusp of greatness. Instead, the offensive line has been suspect.
Some have suggested that began with Arron Sears playing hide-and-seek. eye-RAH! Kaufman of the Tampa Tribune is of the belief Sears' disappearance had nothing to do with the failure of the offensive line to dominate.
Q: I was wondering how long it was going to take before the coaches realized the young QB, isn't going to be able to carry this team by himself. Well, (against the Jets) we saw it. My question: what do you believe is the problem is with the running game? Is it the offensive line? Is it the running backs? Some of both?

Dave Kilmer, San Jose, Calif.

A: When this miserable season concludes, the Bucs will look back and realize they failed to establish the offensive identity Morris talked about since the day he replaced Jon Gruden. They weren't physical, they weren't tough, and they rarely won the battles up front. Players like Davin Joseph and Jeremy Trueblood struggled and new offensive line coach Pete Mangurian couldn't develop his guys into a cohesive unit. You can't pin all these problems on the absence of Arron Sears. And offensive coordinator Greg Olson isn't blameless, either. He didn't demonstrate much of a commitment to the ground game and he never allowed Earnest Graham to get a rhythm going.

— Ira Kaufman
More than a few times Joe has pondered the thought that, much like defrocked defensive coordinator Jim Bates' two-gap system, this zone blocking technique the Bucs installed wasn't such a good fit for the offensive linemen on the roster.