Joe's Second Quarter Thoughts
October 11th, 2009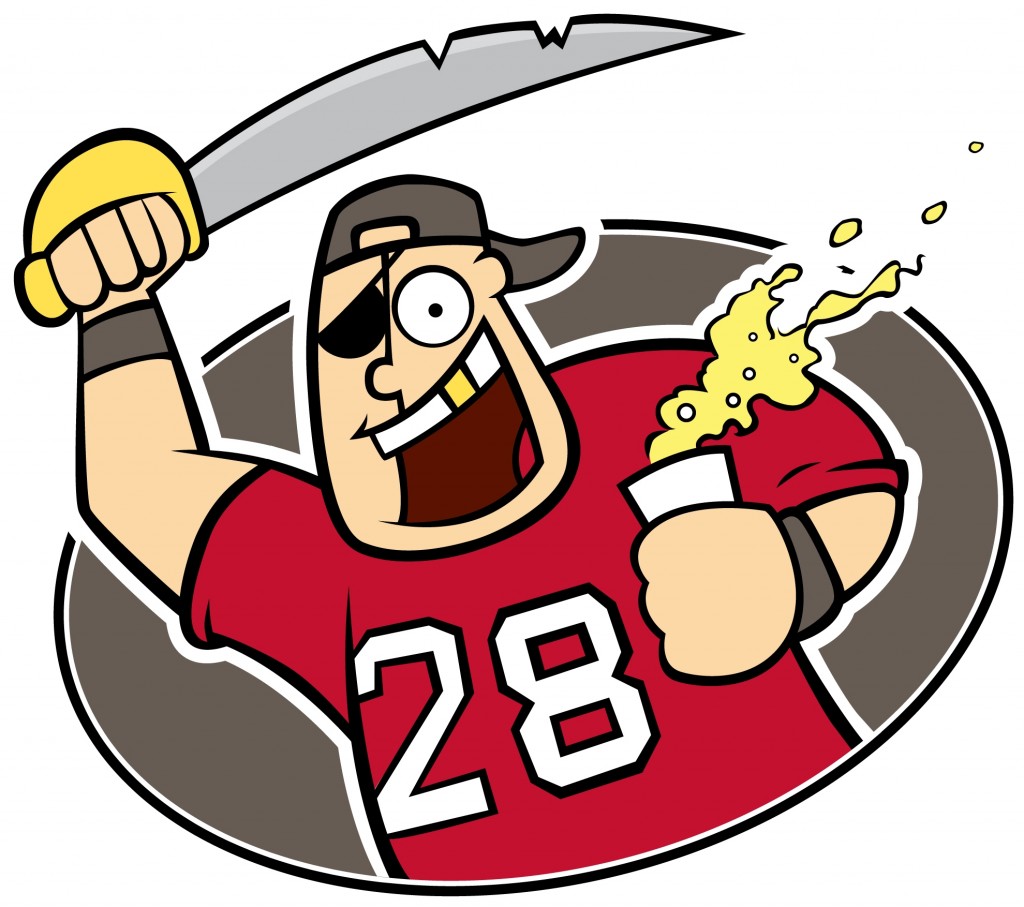 * What the hell was Johnson throwing to Caddy behind the line with a defender draped all over him? If no one else is open, throw the ball at his feet instead of completing a pass for a loss.
* Hey Josh, ever hear of throwing the ball away?
* Bucs get a gift with the Philly personal foul. That's one way to get a first down.
* Geez. A four-yard run is the longest of the game so far for the Bucs. Not good.
* What the hell is going on with the Bucs? Now Bryant drops an easy first down trying to run before had the ball. Terrible.
* At least Kellen Winslow can catch the ball, and props to Winslow for turning up field rather than going out of bounds like he did earlier this season.
* Great, great  job by Johnson to avoid the sack to complete the pass to John Gilmore. This is the best drive so far this game.
* Ward stuff. Joe's not so sure the Bucs should stick with the pass.
* Well, that's one way to get a rushing first down: Johnson runs.
* So Greg Olson watched Georgia Tech last night? Doesn't mean an option will work in the NFL.
* OMG Michael Clayton catches a ball. (Bronx cheer from Joe).
* Another gift from the Eagles. Bucs nearly in field goal range but who knows if the Bucs can try one from… who is kicking for the Bucs again?
* King of Turds with a strong one-yard catch (please note sarcasm).
* Joe is starting to be impressed with Josh Johnson. Nice rifle passes when needed.
* About time the Bucs run for a nice gain. Could Moore be right and Caddy is just warming up?
* Moore likes the call going for it on fourth-and-one. Joe agrees. Why not? What do the Bucs have to lose? It also tells Joe that Raheem the Dream is not confident with whoever is kicking for him this week. Some Colts castoff.
* You have to be (spitting) me??? A fumble and a Eagles defensive touchdown, scoop and score??? If this play is not overturned, the game is over. Seriously.
* Joe would pay to see Dennis Leary run over by a Ford F-150, or any Ford truck for that matter.
* Bucs dodge a major bullet on that Eagles scoop and score.
* Roy Miller with the batted down pass. Nice job rook.
* Wonder how if feels to be a hurdle Ronde Barber? Will Allen got schooled badly on that play.
* Eagles receivers are simply superior to the Bucs.
* Donovan McNabb does not appear to be a guy who has missed a few games. He looks damn sharp.
* Um, David Akers, it helps if you put your toe into the ball, you know?
* Despite having a goose egg on the scoreboard, Joe likes how Johnson has moved the ball. Not his fault there are so many drops.
* Could the Bucs actually be softening up the Philly defense with the run?
* NICE  catch by Winslow on a pass that was thrown a little too high by Johnson. Field goal range (at least) provided they don't fumble.
* Another good catch by Bryant. Good job of Johnson to pick up the blitz and fire a rocket to Bryant.
* Bucs are back in the game. Great job of Winslow to fight for that pass.
* Doesn't look like Winslow had two feet down. Joe will be surprised if this is not overturned.
* Joe is pleasantly surprised. Nice job by Johnson on that drive.
* Why give the Eagles a short field to get points before halftime?
* Geez. That didn't take long, Eagles get the touchdown back and with some time possibly for the Bucs to get a field goal.
* Will Allen is rather toasty today.
* Naturally, the Bucs have a nice runback on the kickoff and there's a holding penalty. Figures.
* Though Winslow was out of bounds, Joe believes Winslow is becoming Johnson's favorite target.
* A rare sack given up by Donald Penn. Hey, the guy is human.  Joe doesn't agree with Dave Moore who said Johnson stepping up in the pocket created that sack. Um, Dave, that's what a quarterback is supposed to do: step up in the pocket. Let's be honest, Penn just got burned badly. It happens.
* Wonderful gutsy run by Ward for a massive gain. If Scot Brantley were still on the Bucs radio network, Joe could just hear him talking about Ward's "want-to."
* Bucs are lucky there wasn't an interception throwing into double coverage..Samme Stroughter was wide open for a score but Johnson didn't see him.
* Donald Penn is the secret weapon. Even knew how to switch hands with the ball after catching the deflected pass. Joe was impressed.
* On the intercepton to end the half, Stroughter got absolutely lit up.
* Master of the obvious: Raheem the Dream, as he was leaving the field at halftime, said, "Our secondary has to play better." Ya think?