Joe's First Quarter Thoughts
October 11th, 2009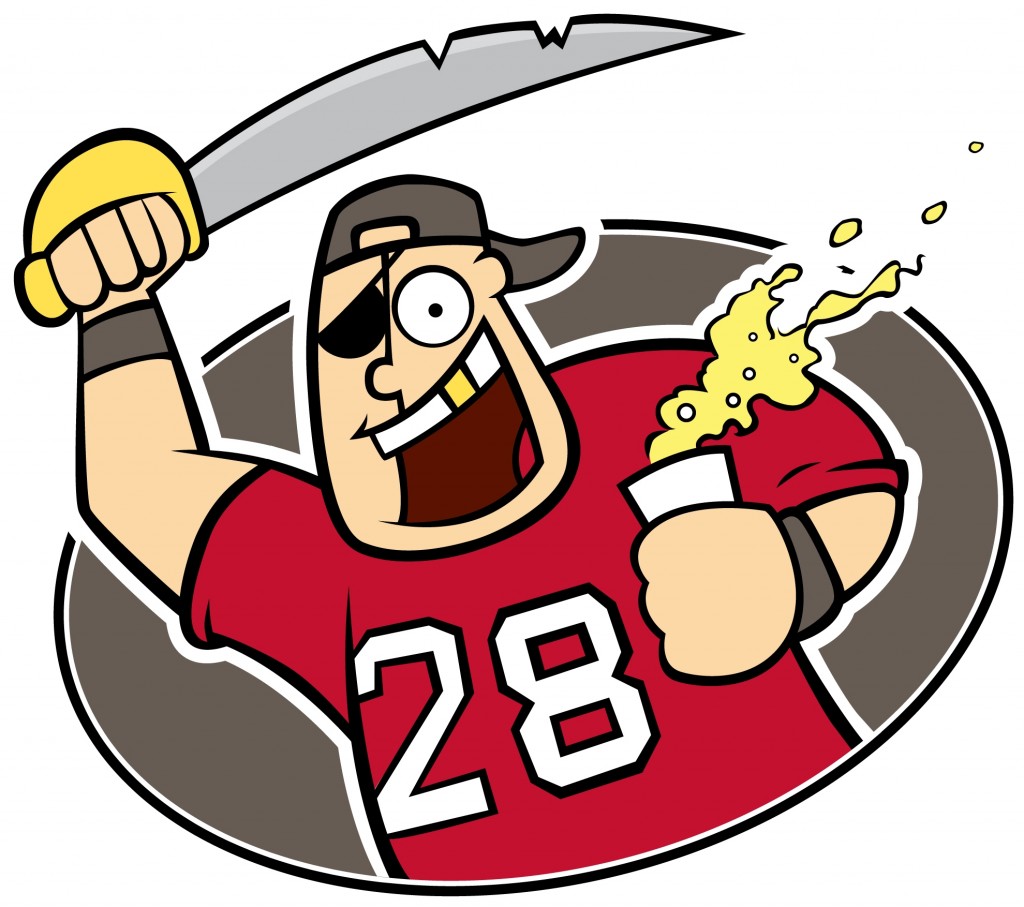 * Not bad vision (or blocking) on the near-miss bomb by Josh Johnson to Michael Clayton.
* Third down and long to a rookie quarterback is lethal, especially against the Eagles.
* On the offsides call against the Eagles, Joe was waiting for Jeremy Trueblood's name to be called.
* What's with an option? Since when did the Bucs think they are Georgia Tech? There's a reason why NFL teams don't run an option.
* Well, that didn't take long, did it? Two plays. Touchdown Eagles. Wonder if Elbert Mack is going to be picked on today? Joe fears this will be a long afternoon. Good thing he has plenty of Caybrews.
* Nice throw to Antonio Bryant by Johnson. Not an easy throw, not an easy catch.
* Johnson seems much more relaxed today than last week.
* Dave Moore on the Bucs radio network is talking about how the Eagles love to blitz on first down so he expects the Bucs to do a lot of throwing on first down. If the Bucs don't get the running game going, every down will be a passing down.
* Bryant needs to make that catch but Joe was very impressed with how Johnson hung in the pocket just before he was going to get drilled. Last week Johnson would have taken off running, maybe getting a two-yard gain. Maybe.
* The Bucs radio network just lost their feed from Philadelphia and host Scott Ledger has been pressed into play-by-play duties via the Clear Channel Tampa studios.
* Very nice play by Barrett Ruud to stop McNabb from getting a first down. Ruud stayed home and didn't take the bait from McNabb's juke moves. Nice job forcing a punt.
* All right. Nice field position.
* Great job on the rollout when he was flushed that Johnson kept his eyes downfield and found Bryant to a good gain.
* Running game isn't getting the job done today.
* At least Derrick Ward was able to get some positive yardage.
* Fourth-and-two going for it. Why not?
* Michael Clayton drops a first down. Again! What's the matter Michael, is Chucky stalking you from BSPN so that you can't catch? That is one of the most gutless excuses Joe has ever heard, that Chucky make Clayton drop passes. Joe will say AGAIN: It doesn't matter if a wide receiver blocks better than Dan Dierdorf in his prime, if a *receiver* cannot catch the ball, what good is he?
* Crowder with a great job of tackling Westbrook at the line.
* First down Philadelphia and Joe is directly quoting Gene Deckerhoff: Their guys catch it. Our guys don't. Take THAT Clayton!
* ENOUGH: Michael Vick in a shotgun formation is NOT a Wildcat offense!!! Will NFL producers actually do a modicum of research to learn what a Wildcat offense is?
* Great pursuit on the attempted screen pass to the right by the Bucs defense.
* DeSean Jackson push off. Hee, hee.
* Not sure if Aqib Talib was roasted on the third down play but that was one helluva play for him to get a hand on the ball to break up the pass.
* Near block on the punt by the Bucs. Now can Michael Clayton freaking CATCH THE DAMN BALL on this drive???
* Joe is sick of this radio commercial for some truck company he hears constantly on the Bucs broadcasts. As soon as Joe hears it, he turns the channel temporarily. And by the way, who the hell is "Mike" and why should Joe care about what the hell he does?
* Deckerhoff — for his standards — is hammering Clayton. "We had a first down but it was dropped." That's the second reference he's made to Clayton's drops. When Deckerhoff is ripping you, that's bad.
* The way Sammie Stroughter catches the ball, why should Clayton even be on the field?
* Dave Moore thinks Cadillac will wear down the Eagles defense. it would be nice if he could get some decent yardage.
* Not a good way to end the quarter: penalty and a sack.