Joe's First Quarter Thoughts
October 25th, 2009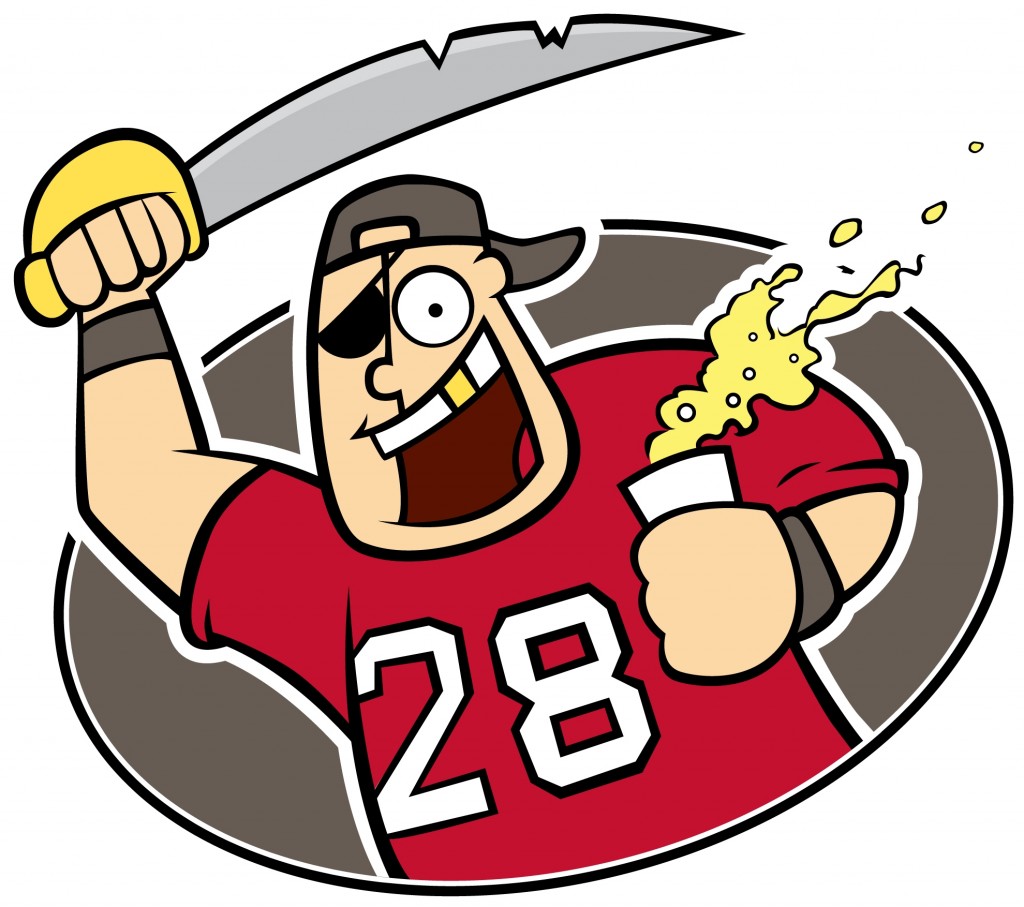 * Great first down run by Caddy who needs to do that early and often today.
* Unless the Bucs radio network is playing with the audio, there are a shitload of Bucs fans at London.
* Johnson damned near had his first pass turn into a pick six. Be careful Josh.
* Nice juggling act there by Johnson.
* Here we go. The rout has begun. Pick six New England.
* Keep it up Caddy. You are the Bucs only prayer.
* Apparently one cannot cutback on the London turf.
* Caddy is doing it all! Can he play defensive line? Probably not a two-gap guy so Jim Bates wouldn't couldn't use him.
* Earnest Graham couldn't block on that play so Johnson missed an open Antonio Bryant because he didn't want to get killed with the ball.
* Is Sammie Stroughter the Bucs best receiver? Joe thinks he may be.
* Johnson didn't throw into traffic, did he? Dave Moore on the Bucs radio network was quite critical of Johnson on that play. Said he either should have pulled the ball down and ran or checked down. He did neither.
* My God, strong pressure on Tom Brady and the guy still got positive yardage out of his first play.
* Wait a minute, the defensive front got pressure on the Patriots and stopped the run? Just what team is this?
* Holy spit, thanks to Geno Hayes, the Bucs stopped the Pats, forcing a three-and-out.
* A Derrick Ward sighting. Joe's wondering: If Cadillac is so hot, why pull him?
* Johnson looks totally rattled. Joe believes Bill Belicheat is throwing so many different looks at him, combined with the pressure, and Johnson is dizzy as a result.
* The way Cadillac is running, Joe would give this guy the ball 30 times today.
* Though everything Joe has heard and read is that Josh Freeman is not ready, and Joe would be loathe to see Freeman today, the way Johnson is totally lost — he again threw behind Stroughter on the third down incompletion — Joe can see Freeman playing today. Johnson is rattled, inaccurate and is simply out of his element. Putting Freeman in against Belicheat's defense would literally be throwing the kid to the wolves.
* Turf was be slick as hell. Players are slipping and sliding all over the place. Of course, NFL commissioner Roger Goodell will argue it is perfect.
* Moss wide open. Joe expects to see that quite often.
* What the hell is going on? The Bucs defensive front stopped the run. Again. Who are these imposters?
* How many touchdowns will the Pats score in the first half? Joe believes five.
* Gee, you think Belicheat has adjusted to stop Caddy, knowing he doesn't have to worry about the pass as bad as Johnson is today?
* Kellen Winslow may let the ball through his fingers but he was going to be tackled for a loss so that was a case of addition by subtraction.
* OK, Pats have the ball at the Bucs-30. Joe says give plays and the Pats are in the end zone.