Joe's First Quarter Thoughts
October 18th, 2009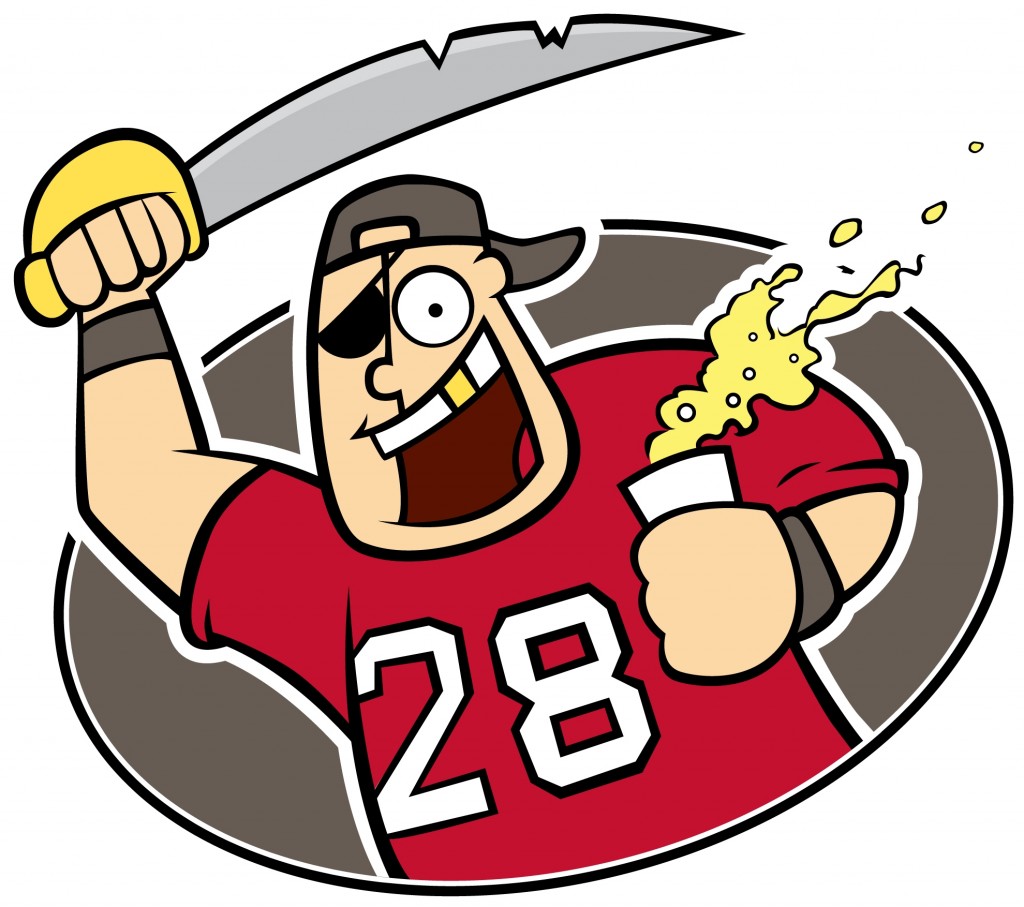 * Ronde Barber on the tackle for a loss. Good start.
* Wow, Bucs are solid on the run thus far. Getting some good penetration. Third downs are a problem for the Bucs. Maybe things will change?
* What a shock. The Panthes are going for Steve Smith — who was open and got behind the secondary by the way.
* Joe forgot, this is Josh Johnson's first start at home. A lot different than Philly or Washington.
* Carolina looks tough on defense thus far. Good push by the defensive line.
* Great move by Sammie Stroughter to get loose for a very nice gain.
* Now that's what the Bucs need: a first down by Caddy.
* Fantastic run by Caddy to the left side. It didn't seem like the Panthers were expecting Caddy to run to their left, did it?
* A rare early lead by the Bucs. Off the top of Joe's head, he only remembers one early lead by the Bucs, and that was against the Redskins.
* Clifton Smith with a fine tackle on the kickoff return. Good job Mr. Smith.
* What a shock: Completion to Smith.
* Good stick by the Bucs defense. Interior defensive line is strong so far.
* Though it was a first down, Tanard Jackson drilled Muhsin Muhammad. Jackson is an underrated hitter.
* Sabby, you need to wrap up. Joe doesn't care what the local ladies say.
* Early the Bucs were strong on the run. Now they look porous.
* Panthers clearly think they can burn the Bucs on long passes.
* Barrett Ruud with the big bat down. Great read on what would have been a first down.
* Good hard run by Caddy to give Johnson a manageable third-and-four.
* Thankfully Antonio Bryant is healthy and nice pass by Johnson of putting the ball where Bryant can make a play.
* This is the best the Bucs offense has looked all year. Of course, they are playing a one-win team.
* Kellen Winslow keeping up the good play. Third-and-two.
* Sammie Stroughter just made a tough catch — not a great throw by Johnson. Man, what a steal this guy has been.
* Caddy nearly popped a big game out of that run up the middle.
* MIEN GOTT! Michael Clayton with a huge catch and he hung on after getting drilled. Way to go Michael!
* Panthers defense is starting to get stiff. Might be a field goal here since it's a third-and-long. Just don't turn the ball over.
* Man, Stroughter was wide open, maybe for a touchdown, surely a first down.
*Pppffftt. Joe has seen high school kids with better field goal attempts than that. Yeah, Matt Bryant wasn't good enough. BS! Could have really had the Panthers on the ropes down 10 — or 14 — early. Missed opportunity may come back to haunt the Bucs. Remember that overthrow of Stroughter and the lame field goal attempt.
* Bucs betterstart shoring up that pass defense.
* Panthers are starting to pound the Bucs defense.