Joe's First Quarter Thoughts
October 4th, 2009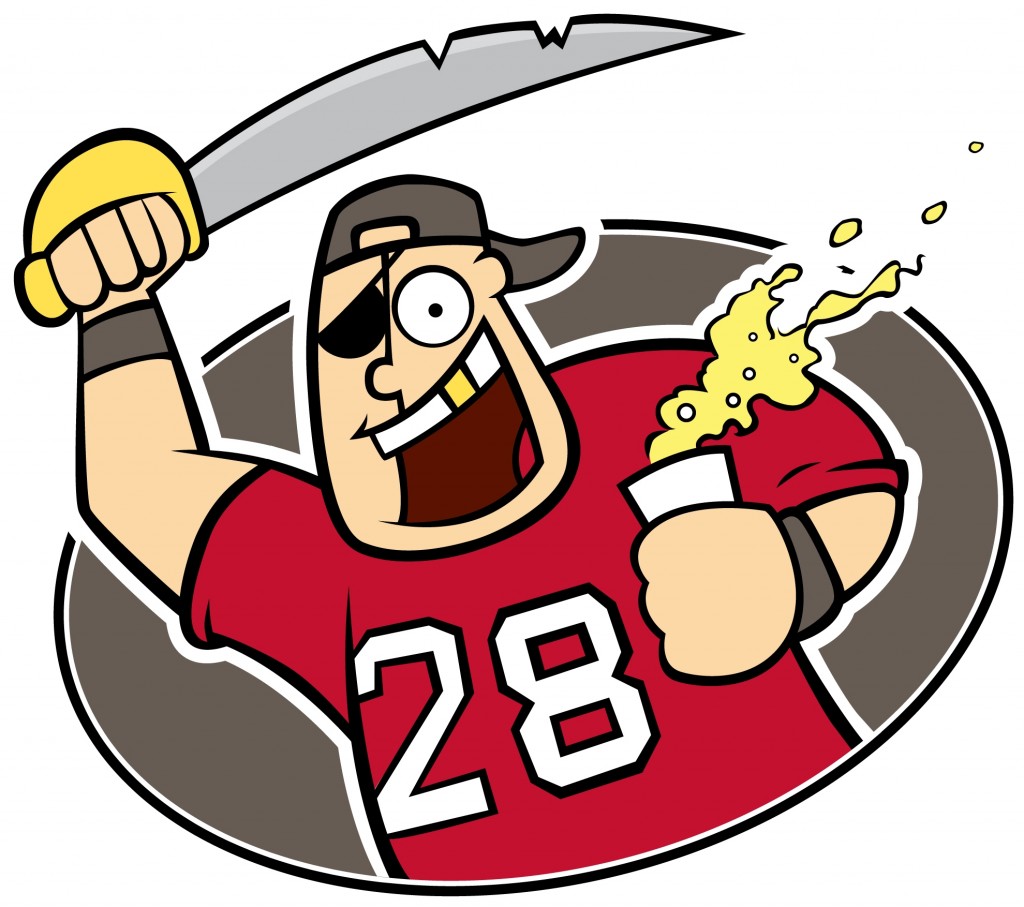 * Thought it was way cool that Alex Ovechkin made an appearance on the field prior to the game rocking a Chris Cooley jersey. So much better than if he was wearing some cheesy No. 8 Redskins jersey. AO is one of Joe's favorite athletes. Anyone that does a Jimi Hendrix routine after scoring a goal is classic in Joe's eyes, not counting all the photos of AO trashed in Georgetown hotspots with loose women hanging all over him.
* No Gene Deckerhoff! WTF!!! Joe hopes Deckerhoff hasn't slit his wrists because Florida State sucks so bad.
* My got, Gaines Adams with a sack!
* HOLY SPIT!!!! Gaines Adams with a fumble recovery. About freaking time son!
* Joe doesn't like the fact on the second play from scrimmage the Bucs had to call a timeout because Antonio Bryant couldn't figure out where to go.
* Well, guess that timeout worked, huh? Touchdown Tampa Bay. Joe assumes Redskin fan is about to jump off the Woodrow Wilson Bridge.
* Nice play by Maurice Stovall to force Ladell Betts out of bounds on the kickoff. Betts looked like he had a lot of green in front of him.
* Uh, T.J. Rives, a four-yard run is not a "minimal gain."
* Geno Hayes with a great play for a loss. Joe hears whispers that Hayes isn't playing linebacker well. If that's the case, Joe will love to see Hayes play well.
* Gaines Adams with a deflection. Geez, could this be the turning point in his career? This guy is playing out of his mind so far this game. He actually looks like an NFL player.
* Raheem the Dream likes it, giving Adams a chest bump as he comes off the field.
* Nice hole for Cadillac to run through for a first down. That's what the offensive line should have been doing all along this season.
* Johnson had a receiver wide open in the flat on the play that the Bucs were called for holding when he tried to run.
* Freaking holding penalty killed what looked to be a promising drive.
* Well, at least the Bucs should be able to pin the Redskins deep in their own territory.
* Thank you Antwan Randle-El for being stupid and fielding the punt at the four-yard line.
* Dave Moore on the Bucs radio network mocked Sabby Piscitelli for not stopping Clinton Portis at the line of scrimmage when he damned near broke a long run to the right.
* Geno Hayes again with the tackle.
* Pretty simple to see that when Jason Campbell has time to throw, he will burn you.
* Geno Hayes is freaking everywhere. Somewhere, Derrick Brooks is smiling.
* On the Redskins lateral, Adams for the first time Joe can remember stayed home protecting his lane in case Washington ran left. Generally Adams gets burned badly on those types of plays.
* Close to interference by Piscitelli on the incompletion to Cooley over the middle.
* OK, so the Bucs have a first down inside Washington's 40. Let's see if they can get a score out of this.
* Where has this offensive line been? Also, Joe hasn't hear Facestomper's name called yet. Ha!
* OK, the Bucs are in field goal range now. Long field goal, but still possible.
* Freaking delay of game! T.J. Rives is blaming dumbass Sean Mahan for not recognizing Johnson calling for the snap. Now they need five for field goal range.
* Damn. This will be a long field goal. Just heard Facestomper's name.
* Bank shot didn't work, and that penalty cost them the way the wind took that kick. The Bucs can't get rid of that waste of human flesh Mahan quick enough.
* Piscitelli got burned. Joe is shocked.
* Way to go Aqib Talib! Come on Bucs, let's put some points on the board and what the Redskins melt down.
* Damnit! QUIT HOLDING!!! How freaking hard is it to not grab someone? Don't give Joe this nonsense about a running quarterback caused the hold. That's bullshit!
* Joe saw that Redskins punter Hunter Smith was on a trainer's table but has heard nothing yet on his condition.