More Second Half Thoughts
September 4th, 2009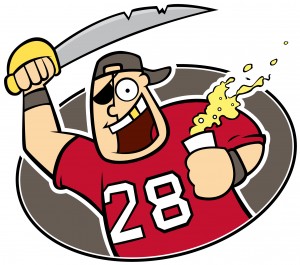 A few things that stood out for Joe in the fast-moving second half.
*John Lynch kept pounding the drum for Josh Freeman to be the starter. Mark Dominik had no problem quickly pointing out Freeman's shortcomings on the air and reiterate the rookie will sit for a while.
*The Bucs were out of their minds for playing Clifton Smith that long and that much. Good golly, he could have had his knees wiped out by some fourth-stringer. Needless risk. Joe believes that could indicate Greg Olson's disinterest in playing Smith in the offense. Otherwise, why not use Jameel Cook for garbage time?
*Brian Clark redeemed himself. It's clear he makes the team with Maurice Stovall and Sammie Stroughter. They'll round out the WRs with Michael Clayton and Antonio Bryant.
*Wide Receiver Patrick Carter had a very consistent preseason. A possibility for the practice squad.