Third Quarter Thoughts
August 15th, 2009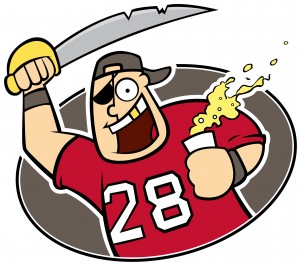 Joe's take on the third quarter of the Bucs first preseason game at Nashville fighting the Titans.
10:17 Joe thinks that was blown coverage on Tennessee's touchdown, Young to Britt.
10:00 A Josh Freeman sighting!
8:44 Um, Joe's not sure the kid from Kansas State was drafted to plunge up the center's rear end. Talk about protecting the kid.
8:12 Freeman's first pass should have been caught by Patrick Carter.
8:04 Joe's loyal will be shocked to read this: Freeman looks much more comfortable than McCown.
7:23. Another smooth pass. At this rate, McCown will be third string.
6:09 Huggins shows some wheels.
5:35 That's one helluva hit to bury Freeman. Dude is big, Freeman.
4:20 Freeman's pass attempt to Carter was well placed. It gave Carter a chance to make a play… and he almost did.
0:40 Bucs defense had this Javon Ringer bottled up but he made a nice play and ran away from the Bucs. First huge mistake of the night. Granted, most of the players on the field now likely won't be collecting an NFL check in three weeks.
0:17 Freeman to Stroughter. Combination of the future?