The QB Blast: Stargazing Freeman Must Wake Up
August 4th, 2009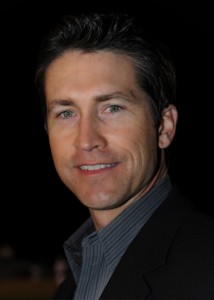 By JEFF CARLSON
JoeBucsFan.com analyst
Former Bucs quarterback Jeff Carlson writes the weekly QB Blast column here at JoeBucsFan.com. Joe is ecstatic to have him firing away. Carlson has sports radio and TV gigs in the Bay area and trains quarterbacks of all ages via his company, America's Best Quarterback.
I don't remember anything from the first day of my first training camp (1989 L.A. Rams), but what I remember most at the beginning of my career was how fast we practiced without being fully padded up.
At Saturday night's (helmets and shoulder pads) practice inside the Raymond James Stadium, speakers blared every genre of music throughout the practice and cannons blasted after every completion (trying a little too hard to manufacture excitement). It looked like Josh Freeman was there for a free concert, not to win the QB job of the Buccaneers.
It was just the first day, but watching Luke McCown and Byron Leftwich on one side of the field, with Josh Freeman and Josh Johnson on the opposite side running back to back 7-on-7 drills was enlightening.
The Josh's were certainly the J.V. team, throwing against "vanilla" coverages (and not throwing well), while Luke and Byron looked the part of the savvy veterans.
It will probably be a practice-by-practice difference for Luke and Byron, with each guy having his time in the sun, but the crispness of McCown's movements within the pocket and quick release make him the odds-on favorite to win the job — even if the starting job is kept open publicly — before the first preseason game.
As for the future franchise QB, it was OK to be a little lost in all the lights and action of the NFL on his first day, but the time for stargazing is over and it's time to pick up the intensity in every drill.