The QB Blast: McCown's Loyalty Rewarded
August 10th, 2009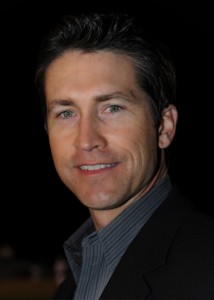 By JEFF CARLSON
JoeBucsFan.com analyst
Former Bucs quarterback Jeff Carlson writes the weekly QB Blast column here at JoeBucsFan.com. Joe is ecstatic to have him firing away. Carlson has sports radio and TV gigs in the Bay area and trains quarterbacks of all ages via his company, America's Best Quarterback.
I read, saw and heard a number of interesting things during the Bucs' first week of training camp.
 
I chuckled as I read relatively identical stories from each of Tampa's major newspapers. It turns out that Jim Bates' new defense needs pressure from its defensive line to be successful and Bates will blitz if he doesn't get it.
This was put in contrast to Monte Kiffin's Tampa 2, which by the way was one of the NFL's best for a very long time and depended on pressure from the front four (Sapp, Rice, etc).  But Monte also would bring interesting blitzes if he couldn't generate enough rush up front (hence, Ronde Barber's 20+ sacks as a starting cornerback). For the record, Ronde didn't get beat deep down the sideline a number of times last year while sitting back in the Tampa 2.
Raheem Morris purged a number of veterans that needed reduced practice schedules, citing the need to get meaner and tougher. On Saturday, Morris gave Barber the day off because he is an old-school Benz that needed an oil change, so he left him in the parking lot for the day signing autographs. Turns out he and Gruden do have some similarities, Gruden just had a larger lot for his classic cars.
I like Morris very much, by the way, but didn't like him entertaining the media with an impersonation of his young star quarterback. He made Josh Freeman out to be woefully unprepared to handle what is in front of him quoting Freeman saying, "I saw Byron throw one deep, so I thought I should too", in what seemed to be almost mocking "Fast Times At Ridgemont High "whoa dude" surfer lingo.
Morris is entertaining, but I don't think he should demean his players publicly, especially the future face of the franchise. That kind of ridicule is unleashed in the "rookie show" later in camp, but those have probably been outlawed around the league.
On a positive note, I think Morris has created a practice schedule that should get the most effort out of his players. By going double-days every other day, players can give their all, knowing they get a mini break the next day.
Lastly, Luke McCown may be falling behind Byron Leftwich, but I think he gets the first preseason start not to showcase his potential trade value (what is a QB's trade value with a 1-6 starting record that can't beat out a guy that is on his fourth team in four years?).
McCown will start because McCown was the first one to sign on with the new head coach's regime and the coach's promise that he would compete for the starting job.