Bucs At Jags Third Quarter Thoughts
August 22nd, 2009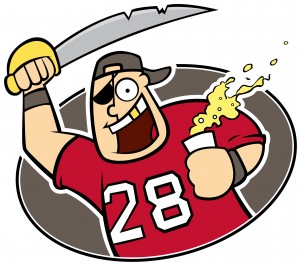 13:39 Freeman smooth.
13:31 Nice vision by Huggins but he is caught.
12:41 If the Bucs are crazy enough to try to sneak Huggins through waivers and placed on the practice squad, someone will pick him up.
10:47 Freeman with a nice throw for a big gain. Helps to have a wide receiver wide open too.
9:38 B.J. Askew barrels for a big game, thanks to some holding. Two holding penalties!
9:05 Whoever wins this starting quarterback gig is just keeping the chair warm for Freeman come November.
9:25 When's the last time a Bucs quarterback ran for a 28-yard touchdown?
6:05 How is it that Tanard Jackson is suspended for the first four games of the season yet he's allowed to play in the preseason? And what the hell is he doing playing against a bunch of future UPS drivers and bouncers?
6:01 Sigh. I guess an intentional grounding inside your 20is better than a fumble.
3:12 Not bad pass coverage on long pass by Jags but great reception.
3:09 Gang tackle, led by Kyle Moore.
2:29 Jags 0-7 on third down conversations.
1:41 Guess Freeman impressed the coaches enough if he got the rest of the night off.
0:23 Going to be tough for the Bucs to cut Josh Johnson.