Bucs At Jags Fourth Quarter Thoughts
August 22nd, 2009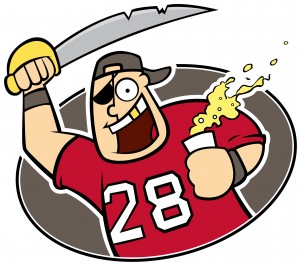 13:45 Johnson forced that pass (incompletion) because he was about to eat dirt.
13:02 Bucs defense more than solid on third down. Jags 0-9 on third down conversions.
12:34 This sucks: Huggins knee injury. Won't return.
11:15 Though he didn't get a first down, B.J. Askew has been getting some decent yardage.
10:38 Beautiful read by E.J. Biggers on the failed pitch out for a five-yard loss.
9:39 Bucs are still shutting out the Bucs on third down conversions.
9:14 Strange looking at the Bucs sideline and not seeing Chucky or Monte Kiffin.
8:37 Johnson moving the ball. Again.
6:55 Askew just keeps on rolling.
5:10 Cortez Hankton nearly pulls in a touchdown from Johnson.