The Path To Exceptional Quality
July 31st, 2009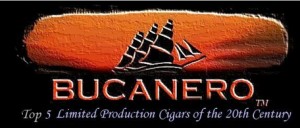 Some of you have asked what makes Bucanero Cigars stand out from the crowd. Joe is now going to help you understand.
Here's just part of the answer from Bucanero President Robert Spoden, a proud Bucs fan since Day 1 back in 1976.
Bucanero Cigars President Robert Spoden: We believe that one of the key processes that set us apart from large manufacturers is our blending of 10 different countries of origin tobaccos and our strict quality control.  

Most manufactures seem to use three or four different strains of tobacco in each blend; we employ 10 different countries finest tobaccos. We also can use tobaccos from small tobacco growers that fail to attract the interest of large manufactures based upon their volume needs to make millions of cigars. The supply of tobacco from the small growers cannot meet the large manufacturers demands for volume and are passed over regardless of quality. We can take advantage of small quantities of premium leaf, and as a result, all of our 18 blends are unique and complex, but maintain a true quality of smoothness.

 

Over the last ten years we have searched for the finest tobaccos around the world and found many small tobacco farmers who grow consistent and outstanding quality tobacco. Since we make limited quantities of any particular Bucanero blend we are not forced to use the typical mass marketed tobaccos.

 
There's nothing better to smoke after a Bucs victory.