Lynch Is New Voice Of The Bucs
June 3rd, 2009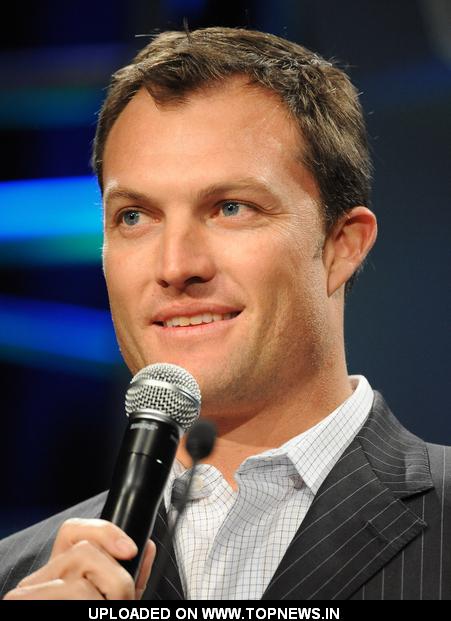 Don't worry Bucs fans, Mean Gene Deckerhoff will still be bellowing about the Bucs on radio. But on TV during preseason games, John Lynch rejoins the Bucs.
Buccaneers.com reports/announces/trumpets that John Lynch has replaced Charles Davis as the game analyst for TV broadcasts on WFLA-TV, Channel 8 locally.
Lynch will join Chris Myers, who enters his sixth season as the Buccaneers play-by-play man, in the broadcast booth. The NBC affiliate will air three of Tampa Bay's four preseason games: at Tennessee on Saturday, August 15; at Jacksonville on Saturday, August 22; and vs. Houston on Friday, September 4. The Bucs' fourth preseason game, vs. Miami on Thursday, August 27, will be a nationally-televised game on FOX.

"I was blessed to play in the National Football League for 15 years," said Lynch. "During that time, I took great pride in playing the game of football with the utmost passion. I look forward to bringing that same passion into the broadcast booth and communicating my love for the game to the viewers.

"I am excited to begin this new chapter of my career in Tampa, the city where my playing career began. It is a community that has been so meaningful and supportive to me and my family throughout the years and I look forward to connecting to the great Buccaneer fans once again. I am excited to work with Chris, and thank WFLA and the Buccaneers for this opportunity."
This is way cool news for Joe, who was more than impressed with Lynch's work on the NFL Network during the Super Bowl. Years ago Ron Jaworski was dynamite but Charles Davis left Joe, well, not-so-impressed. Eh.
Props to the Bucs, WFLA and more importantly, Lynch!