Halftime Thoughts
October 19th, 2008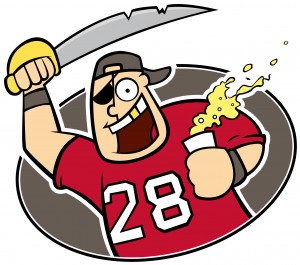 Joe has some quick thoughts on the first half:
* First of all, great to see Ike Hilliard walk to the golf cart. That was a nasty hit he was sandwiched in and it looked pretty scary there for a while.
* Not to sound too greedy, but this easily could have been a four-touchdown lead by the Bucs.
* JoeBucsFan.com analyst Jacquez Green might be on to something. He suggested wide receiver Antonio Bryant was just coming on because he was getting used to Chucky's playbook. Bryant is having a monster first half.
* Joe is a bit surprised that Earnest Graham is playing fullback. What an unselfish player. Joe loves him.
* The offensive line is mangling the Seahawks defensive line. The Bucs have arguably a top-three offensive line.
* Seattle quarterback Seneca Wallace looks as if he entered into a very frightful haunted house and can't find the exit.
* The Bucs secondary is running wild. Damn this group is deep and talented.
* Cool to see Chucky break out the Wildcat offense. Not sure how much of a decoy or blocker Jeff Garcia is. Be careful Jeff. Don't want to worry Carmella.
* Not sure how many JoeBucsFan.com readers are aware but NFL.com has the live NBC feed of the game and users get to choose any of one of five different camera angles to watch the game.