The Wake Of Logan Mankins Trade
August 27th, 2014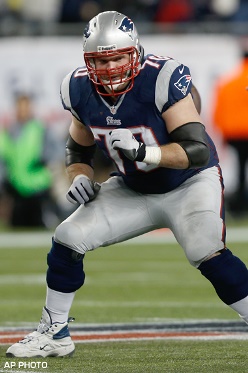 Man, Joe cannot tell you just how crazy the last couple of days at One Buc Palace were.
From an unbelievably, head-scratching, morgue-like pall over the place with news sleazy Richie Incognito was visiting for cookies and tea, to the bombshell that the Bucs traded for All-Pro guard Logan Mankins, wow. The place went from a funeral parlor to a dizzying Fourth of July celebration in roughly 28 hours.
Naturally, TBO.com's Olivia Stacey was there and she captured the reaction from key Bucs figures in the minutes after the trade was announced in this TBO.com video.