Offensive Line Cannot Afford Injuries
June 22nd, 2014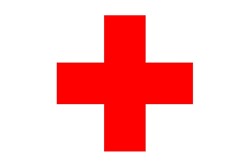 With the possible exception of quarterback, no position on the Buccaneers is more suspect than the offensive line.
Shall Joe recount the ways?
Anthony Collins at left tackle has never started a half-season before much less all 16 games. The Bucs say left guard Carl Nicks will be good to go for training camp. But given his recent history of foot and MRSA problems, forgive Joe for taking a see-it-to-believe-it mentality. Center Evan Dietrich-Smith is a solid pickup. Right guard is another mystery and Demar Dotson is fine at right tackle, but unlike the stat nerds, Joe does not get visions of Dan Dierdorf dancing through his head when watching Dotson.
No, offensive line is and should be a concern. It is for former NFL scout Gabe Gabriel, who worked with Bucs coach Lovie Smith in Chicago and is now a columnist for NationalFootballPost.com. He believes the Bucs' offensive line cannot afford too many trips to the trainer's room without falling apart.
The new staff felt the offensive line needed some upgrades and took care of that problem in free agency. They signed for Cincinnati Bengal Anthony Collins to play left tackle and former Packer Evan Dietrich-Smith to play center. This will give the Bucs experience and leadership. At right tackle is Demar Dotson.

Left guard Carl Nicks was recently cleared to play and will be a big help. The right guard should be second year man Patrick Omameh. This group has to stay healthy as the depth is average.
The O-line depth may be below average. Joe gets the sense the Bucs think they have a gem in rookie Kadeem Edwards, who logged time with the No. 1 unit in OTAs and minicamp. But remember, this was underwear football with no hitting. Let's see what the Tennessee State product does against NFL-caliber talent who are allowed to hit.
Then there is Jamon Meredith who is, at best, inconsistent.
Joe thinks Gabriel has a helluva point. As currently constructed, injuries to the offensive could cause a big time collapse.