Report: Bucs "Partial To" Mike Evans
April 21st, 2014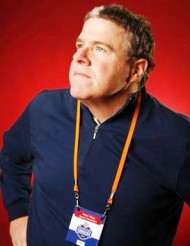 The Mike Evans bandwagon got bigger this morning, thanks to fight-instigating, barista-training, pedestrian-bumping, olive oil-lapping, popcorn-munching, coffee-slurping, fried-chicken-eating, oatmeal-loving, circle-jerking, beer-chugging, cricket-watching, scone-loathing, college football-naïve, baseball box score-reading Peter King of SI.com and NBC Sports Fame.
The noted scribe planted a handful of his latest insider NFL Draft dope via his famous Monday Morning Quarterback column. King claims the Bucs are hot for Texas A&M wide receiver Mike Evans, though King offers a word of caution.
Tampa Bay is partial to, among others, Texas A&M wide receiver Mike Evans at No. 7. I've watched a lot of Johnny Manziel tape recently, and I'll say this about Evans: supremely talented, extremely hot-headed. He'd better cure his immaturity on the field, and fast.
Joe is certain the Bucs like Mike Evans but, as Joe wrote earlier today, Evans just isn't necessary or captivating at No. 7 in a draft rich with wide receiver talent. Plus, is he really the speed-in-space kind of guy Jeff Tedford craves, or is he more of a Vincent Jackson type. Yes, Joe can read 40 times, but Joe's not sure Evans is a burner when the whistle blows.