"The Dini," The "GameWrecker"
January 27th, 2013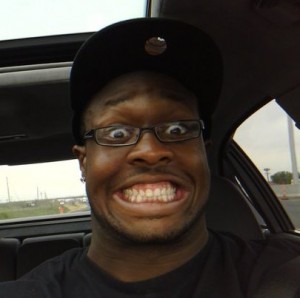 When the Pro Bowl kicks off at 7 p.m. tonight, Joe knows there are still plenty of Bucs fans who will be wondering what voters Gerald McCoy paid off to get him there.
But thinking, sober Bucs fans know better than to doubt the validity of McCoy's honor.
Could McCoy be a better player? Absolutely. Is McCoy worthy of the Pro Bowl? Joe will let Falcons head coach Mike Smith explain, via a new feature from Woody Cummings, of The Tampa Tribune.
Falcons coach Mike Smith, who like Rivera has the chore of game-planning twice a year for McCoy, has a nickname for players who consistently impact plays: Game Wreckers. Smith used the term repeatedly in talking about McCoy during a break in Senior Bowl workouts last week in Mobile, Ala.

"He's the type of defensive tackle you would definitely call a game-wrecker, and as such he's the type you have to make sure you have a specific game plan for," Smith said. "He's just so good at disrupting your plays. We have a number of them on film, both against the run and against the pass.

"He just creates so many issues for you, whether it's forcing a back to start and stop and redirect or affecting the quarterback. What he does is slow everything down and disrupt things so that the linebackers and the other second-level players can come in and finish off the plays."
Panthers coach Ron Rivera also goes into explaining McCoy's value in the feature story. Joe heard the comments from opposing coaches all season — McCoy is a menace more times than not.
Now the real mystery was what McCoy was doing holding Doug Martin over his head at the Pro Bowl (see previous post below). That question is answered in this fun Hawaii video below from NewsChannel 8, whosecured footage of "The Dini" treating the Bucs' rookie stud like a toy.