Todd Bowles Changed Midweek Coaching Tactic, Sought Input
November 12th, 2023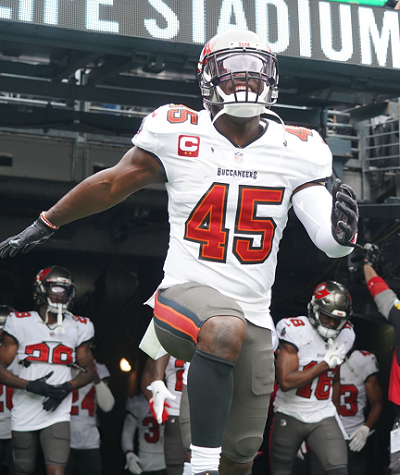 Joe confirmed with a Buccaneers player in the locker room what was revealed on today's Bucs-Titans game broadcast on CBS.
The broadcast crew revealed in the fourth quarter, via their pregame conversation with linebacker Devin White, that Todd Bowles didn't have his players watch the heinous Texans-Bucs film from a week ago with their position coaches last week. That was a departure from the normal activity after a game.
Instead, White said Bowles watched the film together with the whole defense together.
Apparently, Bowles told his players throughout the meeting "this is an open discussion" — and this was the time to "speak up now"and identify what you don't like about the defense.
White told the CBS team that players spoke up and the defensive unit walked away from the Bowles film sesson/meeting with a focus on simplifying their play today so they could operate faster.
Hey, it worked! The Bucs defense turned Derrick Henry into Peyton Barber and the pass defense was stellar.
Former Falcons QB Matt Ryan, a CBS game analyst, praised Bowels for changing his approach and giving players more of a voice.
Well done, Coach.