MRIs For Lavonte David, Jamel Dean And Carlton Davis
November 20th, 2023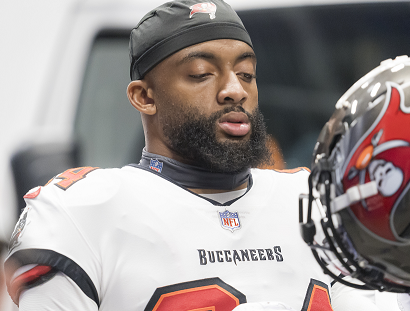 The big-money players in the Bucs' secondary, Carlton Davis and Jamel Dean, went down with significant injuries yesterday.
Hmmm, the Bucs defense was a lockdown, lights-out force in the fourth quarter without them.
Dean's big issue is an ankle, head coach Todd Bowles revealed today. Davis has a hip issue. Lavonte David messed up his groin late and left the game, too.
All three are having MRI tests today, Bowles said, and they're all dealing pain/soreness.
Bowles added that rookie defensive backs Josh Hayes and Kavon Merriweather, and rookie linebacker SirVocea Dennis, played fast as replacements and did good things on the field.