More "Dream Looks" Today?
November 19th, 2023
BY IRA KAUFMAN
Dave Canales may have just stumbled onto a plan to deep-6 the 49ers.
Without much expected help from a plodding ground game, Canales is looking for plays that can rattle the NFL's No. 1 scoring defense.
May I suggest a call that worked spectacularly against the Titans last week?
Rachaad White, one of the league's premier targets out of the backfield, slipped into the left flat as Baker Mayfield drew the pass rushers in. Escorted downfield by Cody Mauch and Robert Hainsey, White dashed 43 yards to the end zone. It was a savvy call and the Bucs executed it to perfection.
"It was a dream look, right?," Canales said. "Just trying to take advantage of our play actions with the play action screen game."
Boasting one of the league's deepest and most talented defensive fronts, the 49ers thrive on disrupting the timing of opposing quarterbacks. And while their 23 sacks rank 20th in the NFL, the 49ers are tied for third with 71 QB hits. San Francisco dropped Trevor Lawrence five times and intercepted him twice in last week's 34-3 romp at Jacksonville, ending a 3-game losing streak.
Mayfield has been surprisingly elusive inside the pocket, but San Francisco comes at you in waves, led by 2022 Defensive Player of the Year Nick Bosa. Now Chase Young is part of the mix up front after a trade with the Commanders.
A well-executed screen pass can be a very effective ploy in slowing down aggressive pass rushers. And in White, the Bucs have a proven stud in the passing game.
In his career, White has caught 85 of the 95 passes sent his way, a stunning 89.5 percent success rate. He also has a knack for making defenders miss out in open space.
"Rachaad is huge," says Tristan Wirfs. "When he gets the ball out there, we know how shifty he is. What did he have, like a 43-yard screen the other day? Being able to get him the ball and watch him do what he does is great."
White has yet to establish himself as a force in the run game, averaging only 3.5 yards per carry for his career. In 132 rushing attempts this season, his longest run is 16 yards. You have to figure Canales and Todd Bowles have discussed tossing a few screens in White's direction against San Francisco.
As a defensive coordinator, Bowles has had to prepare for teams that use the screen effectively. The 49ers have their own screen standout in Christian McCaffrey.
"That's tough," says Bowles. "If you can block it up and get out on the screen, it's a high completion percentage. If you can get some blockers out there and get some runs, it's tough for any defense to do."
Mayfield credited Canales for dialing up a screen at an appropriate moment in the game.
"You want to be able to call them in the right time, and in the right places on the field, as well," says Mayfield. "Trying to time up either a pressure or if they're going to drop back into coverage. They pressured us on that play, so great timing by Dave to call that one.

"As I've mentioned the past few weeks, it's continuing to get Rachaad more involved getting the ball in space, whether it's perimeter runs, screens – just some empty-package stuff to be able to get the ball in his hands and make people miss. Obviously, he's extremely talented at that, so it's just finding ways to do that. He's got great hands, he's really natural with it. You can tell when the ball is in the air, he looks really natural at the catch point looking it into his hands and just being able to transition it for yards after catch."
Known as one of the league's better blocking wide receivers, Chris Godwin made his presence felt downfield on White's 43-yard screen.
"Man, it's a lot of fun," Godwin says. "It takes more than just one guy, it's not just like an individual effort – it's the first level of the defense, the second level, and third level. That's something – especially the last few handful of weeks – we as receivers really take pride in is being a down-field blocker for the running back, tight ends, and each other. Like I think we had a screen later in the game to Trey (Palmer) that was just a little screen, and he caught it, and I was the one that blocked, and we got a first down.

"I take just as much pride in that as I would if I was the one catching it."
Although the 49ers don't blitz much, the right screen called at the right time could give those pass rushers something to think about besides punishing Mayfield.
White has few peers as a target out of the backfield, so look for Mayfield to lure Bosa and company in before looking out for No. 1.
Sounds like a plan.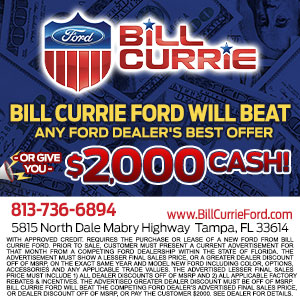 Ira Kaufman Dissects The Recent Front Office Activity, Talks Playoff Drive, Fresh Overhype, Bucs-Niners Predictions & Perceptions, And More