Michael Carter And The Bucs
November 15th, 2023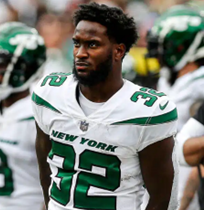 When Todd Bowles was hired as head coach, lots of fans barked about how people should ignore Bowles' heinous record with the Jets because they're a messy, bumbling organization that fails their head coaches.
Joe never understood that. It's the equivalent of blaming Bucs general manager Jason Licht for this season's losses to the Falcons and Texans. (If you do blame Licht, then have a nice day on your strange planet.)
But if Joe were to buy into the Jets making dumb move after dumb move, then Joe certainly would be praying this morning that the Bucs put in a waiver claim for running back Michael Carter, who was released by the Jets yesterday.
Carter surprised the NFL world as a rookie in 2021, averaging 4.3 yards per carry and catching the ball effectively for a terrible football team with no quarterback (the rookie version of Zach Wilson).
Then Carter got caught in the wash when the Jets drafted a better running back in 2022, Breece Hall. Carter underperformed last season and, per reports, he sort of fell apart this summer when the Jets signed Dalvin Cook and Carter landed on the bench.
Joe looks at Carter through only one lens. He certainly appears to be a better player than Ke'Shawn Vaughn and Sean Tucker, and Joe would bet a few bucks he's better than Chase Edmonds. He also would come very cheap.