Gameday Tampa Bay
November 5th, 2023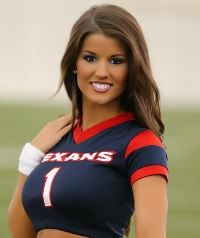 Game 8
Bucs (3-4) at Texans (3-4) 
Kickoff: 1 p.m.
TV: CBS (WTSP-TV Channel 10 locally) with Ian Eagle, Charles Davis and Evan Washburn.
Streaming: NFL+, Paramount+ and Buccaneers.com (Geographic restrictions apply).
Radio: Buccaneers Radio Network WXTB-FM 97.9 in the Tampa-St. Petersburg region (Transmisiones de radio en español en WTMP-FM 96.1 y WMGG-AM 1470 en Tampa). Additional stations throughout Florida on the Buccaneers Radio Network can be found here. The game also will be broadcast on SiriusXM Channels 159 and 388 (Buccaneers Radio Network feed).
Weather: Nice day in the Lone Star State. Yes, the home of the Texans has a retractable roof but the Texans rarely open it. Too bad, this would be a good day to do so. Temperatures for tailgaters will be in the mid-60s in the morning and by kickoff should be 78, per AccuWeather.com. The weather will be just perfect afterward with an expected temp of 83 after the game, all under sunny skies (unless you are in the dome).
Odds: Per BetMGM, as of midnight, Bucs +2.5; over/under 40.
Referees: Land Clark and his gang will work today's game. Clark is a part-time referee. He only worked two games last year. But his history suggests he's a fair man and so too is his outfit. Dating back to the start of the 2021 season, Clark and his posse have as many flags against the home team as they do against the visitors, 109 penalties each over the past 18 games.
Injuries: Bucs — Out: LG Matt Feiler (knee), DL Logan Hall (groin). Questionable: DL Mike Greene (illness), CB Christian Izien (illness), S Kaevon Merriweather (ankle).  Texans — Out: TE Brevin Jordan (foot), RB Dameon Pierce (ankle), WR Robert Woods (foot). Questionable: DT Sheldon Rankins (knee).
Outlook: Is this game important? Well, in the rotten NFC South all games are important because all the teams are, well, not elite. The Bucs are a half-game behind the slimy Saints and the Dixie Chicks for the division lead. It's possible that by late this afternoon, the Bucs could be alone in first place. It's also possible that the Bucs could farther out of first place if they lose to the Texans today. But today is not a make-or-break game of the season. Important, yes. Fatal with a loss, no. But for the perception of the NFL world and Bucs fans in particular, if the Bucs lose to a rookie quarterback, confidence in this team and Bucs coach Todd Bowles will only further evaporate. So from a perception angle, yes, this game today is very important. Key is stopping Texans rookie quarterback C.J. Stroud. He does very well against blitzes and we all know Bowles loves to blitz. And given his history of running a no-huddle, the way the Bucs defense struggled with that at Buffalo, Joe would not be shocked if Houston ran a bunch of no-huddle. The Bucs simply have to find a way to score points. Yeah, offensive coordinator Dave Canales says you have to be stubborn running the ball to get better at it, but isn't it getting to the point of irresponsibility? The Bucs have a real chance to make a playoff run. That won't happen if Canales continues to run to nowhere. The Bucs are to the point they cannot afford to do that. What is so wrong with using your best weapons (Mike Evans and Chris Godwin) to score? If that means Canales has to swallow his pride for the sake of points, then that's what needs to happen. The Bucs the past three games have averaged 12 points a game. With the weapons in the passing game like the Bucs have (Rachaad White, for as terrible of a runner that he is, is actually a rather good receiver) it is obscene that they cannot score more. The Bucs are looking for just their second touchdown in the opening quarter of games. Pitiful! Just score early, get a lead and let Bowles hound Stroud the rest of the game. Joe will take his chances with that strategy.
Fun facts: The Bucs don't play the Texans often but when they do,Lavonte David usually has a good game. In the team's last two meetings, David has had at least 10 tackles. … QB Baker Mayfield has seven touchdowns thrown and just one pick in three road games this year.
"When the world is watching, what are you going to do?"

🔜 #TBvsHOU 1 p.m. ET on CBS pic.twitter.com/YiSbhbw7yU

— Tampa Bay Buccaneers (@Buccaneers) November 5, 2023