Dying On The Edge
November 9th, 2023
BY IRA KAUFMAN
The art of unnerving quarterbacks used to be a Todd Bowles staple. Now, it's a lost art.
A solid defense that had been propping up the Buccaneers was just shredded by a rookie quarterback Sunday as C.J. Stroud had enough time to order a slab of ribs and some Texas toast from DoorDash.
Bowles made his reputation as a defensive guru by disguising coverages and manufacturing an effective pass rush. He's met his match this season and as a result, Tampa Bay's suspect secondary is now exposed.
Through a 3-5 start, the Bucs have allowed the most passing yards in the NFC. Opposing quarterbacks average an NFC-high 7.9 yards per pass attempt.
The Bucs rank 26th with 41 QB hits and 25th with 38 tackles for loss. Simply put, the holes in this roster have caught up with Todd Bowles.
If you're looking for culprits, start with a defensive lineman and an edge rusher who were supposed to contribute. Instead, Joe Tryon-Shoyinka and Logan Hall haven't made much, if any, difference on the pro level.
They certainly haven't lived up to their draft status and their lack of production is killing this football team.
Despite starting all eight games and playing 64 percent of Tampa Bay's defensive snaps, JTS has registered only 3 sacks, 5 tackles for loss and 5 QB hits.
Five.
That's a good quarter for T.J. Watt.
Hall bulked up in the offseason in hopes of stepping up his game in Year 2. It hasn't helped one bit. He didn't play against the Texans due to injury, but it's not like the Bucs missed his presence.
While playing 56 percent of the snaps for Bowles, Hall has been credited with a half-sack, 1 tackle for loss and 1 QB hit.
While it may be too early to label Hall a bust, he has shown no indication that he can make an impact on this defense.
JTS may be a superior physical specimen, but this is Year 3 and there isn't an offensive coordinator in this league who spends much time bringing up his name before a matchup against the Bucs.
Yes, Ryan Neal continues to struggle and yes, Carlton Davis looked overmatched and disinterested in Houston. Still, the biggest problem by far was the lack of pressure on Stroud as an injury-riddled offensive line offered more protection than the Secret Service.
The secret is out — this pass rush is failing and fading. Shaq Barrett is a shell of himself, in part because he's such an obvious point of emphasis by opponents.
When's the last time the Bucs drafted a dynamic edge rusher?
Are we supposed to count Adrian Clayborn in 2011? Not good enough.
What about Hugh Green in 1981? He possessed a lot of talent but again, he wasn't an elite pass rusher, finishing with only 15 sacks as a Buccaneer before being traded to Miami.
If Tryon-Shoyinka had emerged as a force off the right side, teams wouldn't be so quick to assign multiple blockers to neutralize Barrett. If Hall played remotely like Jason Licht envisioned, Bowles would have some flexibility in establishing a disruptive rush.
Remember when Bowles said this defense wasn't built for Vita Vea to lead the team in sacks? He wasn't kidding.
Life on the edge has been a real downer since Jason Pierre-Paul departed. Bowles can work some magic but he doesn't have enough on this depth chart to cobble together a unit that makes quarterbacks uncomfortable.
Yes, the Bucs are looking for a pass rusher in the 2024 draft. They should also be looking for a quarterback, but that's an old story. At this point, it's unclear which is the bigger need.
The Bucs are facing another rookie quarterback as Will Levis leads the Titans into Raymond James Stadium on Sunday. Expect quite a few empty seats — and some empty suits when it comes to generating a pass rush for the reeling home team.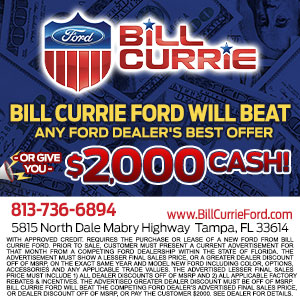 Ira Kaufman Addresses Team Glazer Perspective On 4-Game Losing Streak, Dissects Two Odd Todd Bowles Comments, Talks Cade Otton, Winning Versus Tanking, And Much More