Another Embarrassment For The Bucs Defense
November 19th, 2023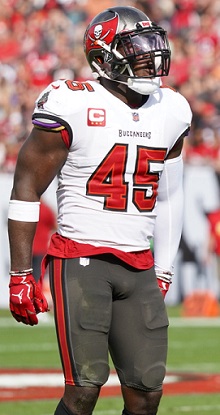 So the third quarter wasn't even finished today and the 49ers had 315 yards passing and 83 yards rushing on the Buccaneers, and they had 27 points and a big lead in time of possession.
What exactly is Todd Bowles doing with his defense? It's embarrassing to be so impotent with so many young Super Bowl veterans, plus Pro Bowlers at every level of the defense.
It can't be that Bucs defense players don't understand Bowles' defense. He's been calling the defense for five years.
And look at how the defense tightened up in the fourth quarter. Where was that earlier?
It's starting to remind Joe of how Jets defensive players quit on Bowles late during his tenure there. Joe can't think of any other reason why the Bucs defense looked so lost in the two of the past three games, with receivers running wide open and some questionable effort from a few top-line Bucs.
Of all the bad looks on this Bucs team right now, this one is the worst for Bowles.
Yes, San Francisco is a top-flight team, but it was far too easy for them today to not point a finger at the Bucs defense.