Who To Re-Sign First?
October 9th, 2023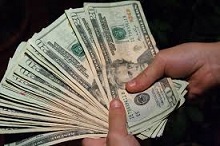 Bucs AC/DC-loving general manager Jason Licht has tough decisions to make in a few months.
First up is Baker Mayfield. If the Bucs quarterback continues to play at his current pace, he's not going to be cheap. And to keep him, well, Mayfield may demand Licht also re-sign the next player on this list who won't be cheap, either.
Mike Evans wants to get paid. He's posting numbers that suggest he's worth another big contract.
Then there is Antoine Winfield who is totally balling out at safety. He's having his best year, easily. So he won't be cheap.
However, NFL insider Jeremy Fowler of BSPN seems to think that the first guy who will get paid isn't a pending free agent. Rather, Fowler said don't be shocked if the Bucs re-up Tristan Wirfs' contract before the end of the season.
The premier offensive tackle has made a seamless transition from the right to left side this season, replacing Donovan Smith along Tampa Bay's line. Wirfs is among the game's best at the position. He's got a fifth-year option in 2024, but talks could intensify later in the season. There's precedent for this — the Bucs extended Vita Vea in January of his fourth season, before his fifth-year option.
There are a lot of moving parts here to make Joe think Wirfs will not be re-upped right away. The first is Mayfield's status. Linked is also Evans' status.
If Mayfield has a decent year and is re-signed and Evans remains, that will make it easier to lure an offensive coordinator. That's right, Joe would not be shocked if Dave Canales is a head coach next year.
So the best way to lure a top-shelf offensive coordinator is to have a veteran quarterback and stud receivers. The Bucs have that if they choose to keep Mayfield and Evans.
Joe thinks Licht would want to keep as much cash as he can stashed away to try to keep Mayfield and Evans. If that is the case that just means Wirfs will have to wait one year to become filthy rich.
A Bucco Bruce Arians quote on Chris Godwin becoming a free agent applies to Wirfs, "Your ass ain't going anywhere."