New Edge Rush Issues Will Test Depth
October 14th, 2023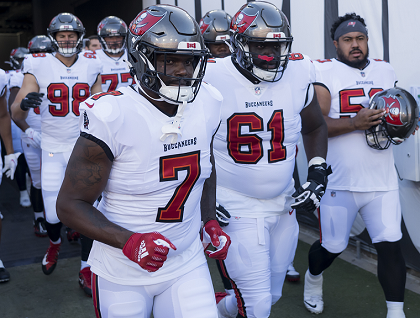 Today's news Joe has seen across the NFL Network ticker isn't promising.
It seems last year's leading Buccaneers sack man off the edge, Anthony Nelson, has been downgraded to doubtful for Sunday's game. It's tied to a concussion issue. That's never a good thing to have a concussion-related setback — or slower-than-expected progress through the concussion recovery process.
Then there's Bucs sacks king Shaq Barrett. He didn't practice all week because of an ilness and was listed as questionable on Friday's injury report. But there was no upgrade today of Shaq's status.
Joe was told that Shaq had more than just a runny nose and he is indeed questionable to be a full-time player on Sunday.
Bucs general manager Jason Licht told SiriusXM NFL Radio that rookie edge rusher YaYa Diaby had a breakout game against the Saints two Sundays ago. He certainly looked good, but Diaby is seeking his first career sack through 95 snaps, so Joe can't start doing cartwheels down Dale Mabry Highway.
The Lions, Tampa Bay's opponent tomorrow, have a truly explosive offense. If the Bucs stop the Lions on the ground, which is likely, the available edge rushers really will need to step up.