Greatness From Trey Palmer
October 2nd, 2023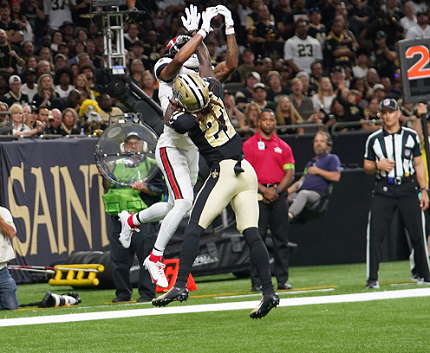 Taking nothing away from rookie sixth-round pick wide receiver Trey Palmer's stunning touchdown catch yesterday, but Joe mostly wanted to type this up to show off the fantastic photo from the iconic JoeBucsFan.com photographer on the scene.
Look at that catch. What a perfect illustration of Palmer's athleticism and focus, and how contested the catch really was.
Palmer was running away from the ball — the fade route — and turned perfectly, elevated and Joe's photos show he got his feet in bounds with plenty of inches to spare.
For those wondering, Scotty Miller (Falcons) and Breshad Perriman (cut by the Colts) have combined for zero catches this season.