Grateful Jameis Talks Bucs
October 1st, 2023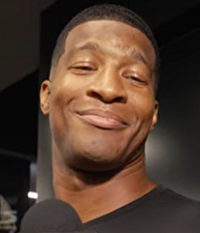 A Jameis Winston news conference is always a spectacle. America's Backup has a way of spicing things up.
Just another slimy Saints game today for the former Bucs franchise quarterback against his old team? Jameis couldn't go there during his chat with New Orleans media.
"I'm grateful for the opportunity. I know this is Tampa," Jameis said.
Will he start? That's likely, but there's been no definitive announcement. Last year, Jameis started in Week 2 against the Bucs. He entered the game banged up and threw three interceptions. That sparked his demise in New Orleans and Andy Dalton replaced him and started 14 games.
Jameis didn't laud too many Bucs during his media session, but he did drop the love on Lavonte David and Devin White, two of his ex-teammates.
"Tampa Bay has the best linebacker duo on the league, I believe. I know Lavonte David, I mean I was grateful to be his teammates. I know he's an amazing player and he age like fine wine. And Devin is one of the best linebackers there is, his speed, his tenacity. And you can just see on film he's really locked in and focused."
Jameis seemed most excited about running back Alvin Kamara returning for his first action of this season. He called Kamara "definitely a Hall of Fame running back."
Saints starting QB Derek Carr is nursing a bad throwing shoulder, and Jameis remains a backup with a shot to recapture the spotlight. "I'm really grateful to get the first-team reps," he said of practice this week.
And that's probably the biggest reason the Bucs should be a healthy and feisty underdog; they're facing a backup quarterback. Joe proclaimed a Bucs victory is coming on this weekend's edition of The Ira Kaufman Podcast.