Did Tom Brady Hand Jason Licht $1.2 Million?
October 5th, 2023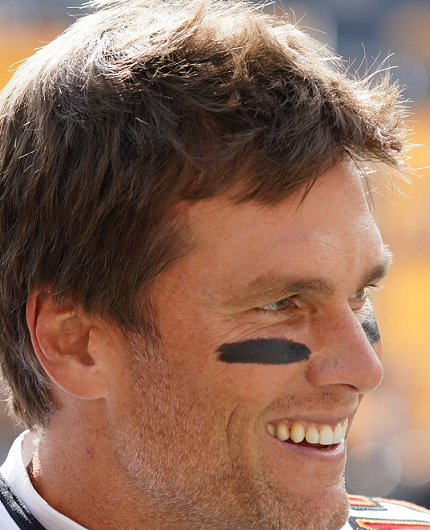 Buccaneers general manager Jason Licht has a quite a unique retirement fund.
Not that he'll need one after Team Glazer wises up and gives Licht another fat contract extension.
Licht was a guest on SiriusXM NFL Radio this week and, no surprise, the subject of Tom Brady arose.
The chatter moved to how Brady's presence and drive, per Licht, raised the games of those on the business side of the Buccaneers. He gave an example of how the Bucs' social media team was thrust into the limelight with loads of new followers and the engagement Brady brought.
Then Licht shared that Brady gave him a gift that is worth a lot more than the GM thought.
Last week, a Brady game worn Bucs jersey sold at auction for seven figures. That got Licht to pick up his phone.
"I was just texting with him [Tuesday,] Licht said of Brady. "I saw an article that one of his jerseys sold at auction for $1.2 million for charity. It was a game worn jersey. It was crazy. When he was here, he gave me a game worn jersey when we clinched the division a couple of years ago. It was the first time we'd won the division in a long time. And I had him sign it, you know, the day before he retired from here. And he signed it, he put my name on it — To Jason, Tom, all that stuff. I chewed him out, 'Dammit, why'd you put my name on it. I could have sold this thing for $1.2 million dollars.'"
Joe had read previously that Brady game-worn Bucs jerseys are more valuable than Patriots jerseys because of the limited supply.
As for Licht, Joe would advise the GM that his jersey signed by Brady could be worth more because of the inscription.
Licht joked that he might find "some guy named Jason with a billion dollars that wants to buy it."
Maybe Joe should offer Licht this website in exchange for the jersey?