Devin White's Long Sackless Streak
October 24th, 2023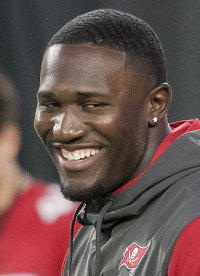 When Devin White was drafted, his elite blitzing ability was lauded.
And that turned into a devastating Bucs weapon in his first two seasons.
Now, White is riding a stunning 13-game sackless streak and he only has one quarterback hit this season.
What??
White is blitzing four or five times per game, a lesser rate than he was in his heyday but he's still hunting quarterbacks.
Joe can't call this streak a coincidence. Perhaps it's all part of White becoming a good player that is no longer great. Or maybe defensive mastermind Todd Bowles needs to use White in different disguises and schemes?
Regardless, the Bucs need to break White loose from a relatively sluggish start to his season. Joe thinks blitzing White more could help.
The one quarterback hit for White this season really hits Joe in the gut. White has averaged one per game for much of his career.