"Unbelievable" Devin White
September 14th, 2023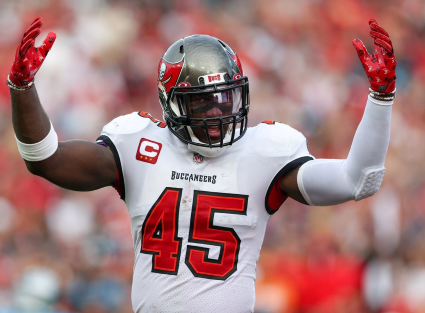 Lost in Bakermania, Antoine Winfield getting the rare sack-strip-recovery and a 57-yard Chase McLaughlin field goal for the win was an eye-popping Sunday by Buccaneers savior linebacker Devin White.
Twice on The Todd Bowles Show on the Buccaneers Radio Network this week the head coach said White was "unbelievable" against the Vikings.
Mayfield was on The QB Room podcast yesterday saying the same thing while podcasts co-host quarterbacks Jordan Palmer and Kyle Allen agreed. Allen, the Bills' backup, added that he's never seen a guy as thick as White with as much on-field speed.
White played with a ferocity on Sunday that Bucs fans rather routinely saw in 2020 and 2021. His tackling angles were great for a Week 1 game and White was physical and relentless.
Joe can't wait to see what White will do against the run-happy Bears on Sunday. White seems primed for a signature moment tracking down Bears QB Justin Fields.