Statement From Mike Evans' Agent, Deryk Gilmore
September 1st, 2023
Mike Evans' agent, Deryk Gilmore, is pulling out the artillery.
Gilmore has already stated through media contacts that the Bucs have one week to make things right with Evans or talks on a future contract will be shut down.
Gilmore released a statement through Jeremy Fowler of BSPN claiming for the past two years he has tried to negotiate a contract through Bucs AC/DC-loving general manager Jason Licht's proxy, Mike Greenberg, to no avail — and has never received an offer from Licht/Greenberg.
That seems dubious to Joe, but hey, Gilmore has to worry about his client first. Joe gets it. It's the way the world of NFL agents works.
Below is the statement in full from Gilmore.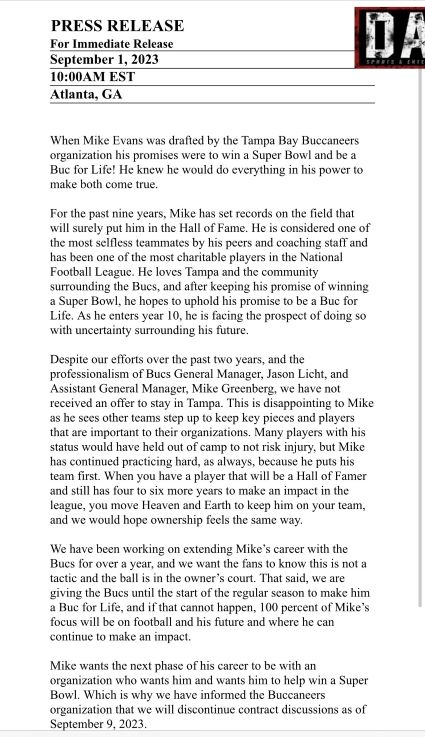 JoeBucsFan Flash Poll posted at 8:55 am.