More Baker Mayfield Love From Todd Bowles
September 19th, 2023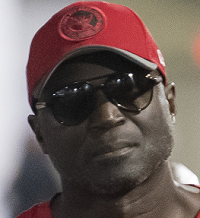 Even the Kyle Trask loyalists concede Baker Mayfield is playing strong football and exercising A-grade leadership.
Could Mayfield have performed much better through the first two weeks of this season?
(Joe is pretending not to remember Mayfield's should-have-been-an-interception throw on Sunday's opening drive against the Bears.)
Mayfield has been damn near perfect.
Todd Bowles didn't shy away from lauding his quarterback on SiriusXM NFL Radio yesterday.
"We feel like we've got a good player playing very smart," Bowles said.
Joe has noticed that when Bowles calls a player smart, that means he really respects him. There are some very good Buccaneers for which Bowles does not use that adjective.
At times in his career, Mayfield hasn't been thought of as a smart player or a just-the-right-touch leader. He's been both in a Tampa Bay uniform.
It's only been two games, but Joe attributes Mayfield's early success to maturity. Talent, of course, was never an issue for the 2018 No. 1 overall pick.