"I Almost Threw Up"
September 7th, 2023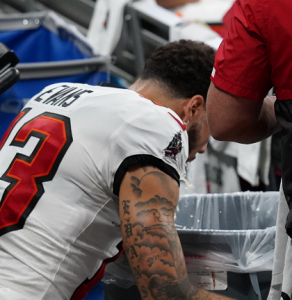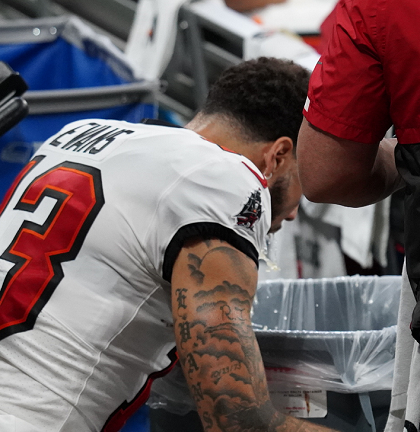 The Bucs might need to roll out a few garbage barrels onto the sidelines in Minnesota on Sunday.
There's a good chance Tampa Bay will have 10 rookies active for duty, including a bunch of first-timers that were undrafted free agents.
It was a veteran Bucs team last season, but then-rookie tight end Cade Otton remembered yesterday how he was overwhelmed on his first opening day.
"I almost threw up after the National Anthem in Dallas," Otton said.
He added that he was locked in after the first play, and Otton said he would tell all the newbie Bucs that while they're now on the big stage (but not Sunday Night Football like last season), it's still just the game of football they've been playing since they were young kids.
Joe wonders what kind of factors nerves could be for the Bucs. Not only do they have all those rookies, but it's a new offense and non-rookies are at new positions. And it's possible their quarterback, Baker Mayfield, might press a bit knowing he's got a lot to prove.
At least it won't be hot in the dome. That's one way to cut the nausea.