How All-In Is Team Glazer For 2023?
September 19th, 2023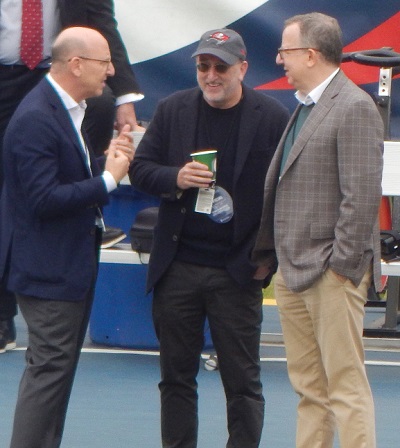 Joe was tickled to hear that the Bucs are sniffing Rams running back Cam Akers, a talented and versatile young guy with a Super Bowl Ring.
Not because Joe is such a giant Cam Akers fan — something obviously has gone very wrong for Akers in Los Angeles — but it's because the Bucs' pursuit signals how serious the team is about winning.
The four Tampa Bay running backs haven't set the world on fire this season. Rachaad White has been just ok. Chase Edmonds is hurt. Sean Tucker is struggling. And Ke'Shawn Vaughn is in the doghouse. That's not a common recipe for greatness.
Joe wonders what Team Glazer was thinking while watching the miserable Saints-Panthers game last night as their exciting team sits with a 2-0 record. Hopefully, it was something to the effect of, "Get Jason on the phone and reinforce that he has a green light to win at all costs this season." 
Joe is not implying Team Glazer is demanding and picking free agent running backs to improve the roster. But the organizational approach starts at the top.
If it was a rebuilding/reloading/resetting year two weeks ago, now it's something different. Fans, Team Glazer and GM Jason Licht have sampled the entree out of the oven and it tastes pretty darn good.
Yeah, the Bucs are strapped by many tens of millions in "dead" salary cap money courtesy of the Tom Brady years, but wise and aggressive in-season moves can still be made. And they're sometimes made easier if ownership is fully on board.
Ira Talks A Key Difference Between Baker Mayfield And Tom Brady, His Postgame Chat With Todd Bowles, Locker Room Chatter, And More