Gameday Tampa Bay
September 17th, 2023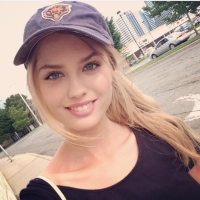 Game 2
Bears at Bucs 
Kickoff: 1 p.m.
TV: FOX (WTVT-TV Channel 13, locally) with Joe Davis, Daryl Johnston and Pam Oliver.
Streaming: YouTubeTV and Buccaneers.com (Geographic restrictions apply).
Radio: Buccaneers Radio Network WXTB-FM 97.9 in the Tampa-St. Petersburg region (Transmisiones de radio en español en WTMP-FM 96.1 y WMGG-AM 1470 en Tampa). Additional stations throughout Florida on the Buccaneers Radio Network can be found here. The game also will be broadcast on SiriusXM Channel 81 or 226 (Buccaneers Radio Network feed).
Weather: This would be a good game for running the ball. Too bad the Bucs can't. Why does Joe think today will be a good day to have a run game? Well, it's expected to rain today. Per AccuWeather.com, thunderstorms are expected to pelt Tampa early this afternoon, specifically in the first half. Come mid-afternoon, late in the third quarter and into the fourth quarter, the rains are expected to subside. If there is lightning, which often accompanies thunderstorms in Florida, there could be a game delay as well. Tailgaters will enjoy temperatures in the mid-80s in the late morning. By kickoff, look for a temperature of 88. The temperature, since the sun is expected to peek out in the second half, will gradually rise as the game grows old.
Odds: Per BetMGM, as of midnight, Bucs -2.5; over/under 41.
Referees: Bill Vinovich's gang will work today's game. This crew is a stickler for offensive penalties but let's defenders play.  Last year Vinovich's outfit called offensive holding and false starts the most. However, in the 2022 regular season, Vinovich's gang didn't throw one flag on roughing the passer.
Injuries: Bears — Doubtful: G Nate Davis (personal), DB Josh Blackwell (hamstring). Bucs — Out: CB Carlton Davis (toe), LB SirVocea (hamstring), DT Calijah Kancey (calf). Doubtful: CB Christian Izien (concussion).
Outlook: Can the Bucs find a run game? That might be the difference here. It's supposed to be a stormy afternoon in Tampa. Hard to throw the ball in the rain. To Joe, the key to the game is the defense. How will Todd Bowles play the Bears? Bowles loves to blitz, we know this. No team in Week 1 blitzed more than Bowles. However, this plays right into the hands of runaround Bears quarterback Justin Fields. He eats up the blitz. But when defenses flood the secondary with defenders, Fields melts down. Fields, who is dangerous with his feet, is a problem if he gets outside. Joe would personally put Devin White on this guy as a spy. Can Bowles display discipline to not do what he wants to do? We will find out in a few hours. Of course, Joe expects Jamel Dean to have a big day. Carton Davis is out. So, Dean will likely have to guard D.J. Moore. He's a Bucs killer. He's had more success against the Bucs than any other NFL team.
Fun facts: The Bears have lost 11 straight games. In each of those losses, the Bears defense has given up at least 25 points. … With one pick today, Bucs linebacker Lavonte David could tie Bobby Wagner with the most interceptions by a linebacker among active players. Wagner currently has 13. David has 12. … Bears receiver D.J. Moore has 58 catches for 766 yards and three touchdowns facing the Bucs, more numbers than he has against any other NFL team.
A win on the road that nobody saw coming… Except for us 💪

This is Battle Sound. The inside look at our win over the Vikings. pic.twitter.com/4MjL7bGMEk

— Tampa Bay Buccaneers (@Buccaneers) September 14, 2023